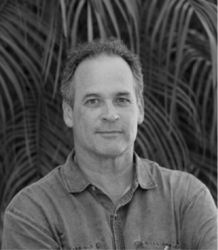 Santa Barbara, CA (PRWEB) May 02, 2014
The Haute Living Real Estate Network (HLRN) of Hauteresidence.com is proud to recognize Tim Dahl as a prominent real estate professional and the network's newest member. HLRN unites a distinguished collective of leading real estate agents and brokers, highlighting the most extravagant properties in leading markets around the globe for affluent buyers, sellers and real estate enthusiasts.
About Haute Living Real Estate Network (HLRN):
Haute Living Real Estate Network (HLRN) of Hauteresidence.com offers readers the most prominent directory of experienced realtors, brokers and luxury listings, and HLRN has grown to be the number one source for real estate news, residential developments, celebrity real estate news and more. Seeking an experienced interior designer? Hauteresidence.com is also home to Haute Design Network (HDN), a collective of celebrated interior designers that will help you decorate your new home or stage an active listing. Access all of this information and more by visiting: http://www.hauteresidence.com.
About Tim Dahl
Tim Dahl is a Luxury Home Specialist, a lifelong California resident, a Santa Barbara homeowner and an active real estate investor in two states. In the world of high-end real estate, expertise, commitment and impeccable service are just the beginning of Tim's pledge to his clients.
Choosing an agent for life requires the ability to create an enjoyable, seemingly effortless experience every step of the way. For more than 25 years, Tim has drawn on his exceptional abilities to represent upscale buyers and sellers in four of the most desirable markets in the world: Montecito; Hope Ranch; Santa Barbara and Beverly Hills, California. He consistently ranks in the top one to two percent of some 66,000 Berkshire Hathaway Home Services agents nationwide.
Over the years, Tim has amassed a network of contacts across the market and the country. As a holder of a Transnational Referral Certification (TRC), he has access to a global network of 2 million agents. Tim also markets his estates in 144 countries, because estates in the Santa Barbara area are so coveted by upscale buyers worldwide.
Tim understands high-end buyers' mindsets and concerns. One of his most powerful fortes is his easygoing charisma, something that not only makes for pleasurable client collaborations but also helps him craft rewarding outcomes for all parties involved. He's able to connect his clients with proven professional resources, including CPAs, attorneys and Berkshire Hathaway's powerful Home Services Lending. As part of the Berkshire Hathaway's management team, Tim has direct access to office managers and agents throughout California.
To learn more, visit Tim Dahl's Haute Residence profile.