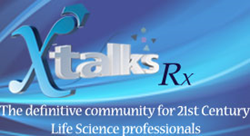 Toronto, Canada (PRWEB) April 30, 2014
Navigating the considerable risk and investment in resources required to manage drug development programs is challenging.
Part one of this five part series will discuss the unique aspects of pharmaceutical development while emphasizing that it is critical at all development stages to keep the end goal in mind. The development process itself is rarely linear. Factors that may increase the overall risk of a program will be discussed with examples from successful and unsuccessful programs that have dealt with these issues. Finally, the modalities by which a CRO can offer support to de-risk the overall development program will be discussed.
This webinar is part of a series presented by Covance titled "Insights on Improving Global Drug Development from Bench to Commercialization." For more information about the series or to register for this webinar visit http://xtalks.com/global-drug-development.ashx.
Xtalks, powered by Honeycomb Worldwide Inc., is a leading provider of educational webinars to the global Life Sciences community. Every year thousands of industry practitioners (from pharmaceutical & biotech companies, private & academic research institutions, healthcare centers, etc.) turn to Xtalks for access to quality content. Xtalks helps Life Science professionals stay current with industry developments, trends and regulations. Xtalks webinars also provide perspectives on key issues from top industry thought leaders and service providers.
To learn more about Xtalks visit http://xtalks.com.
For information about hosting a webinar visit http://xtalks.com/sponsorship.ashx.
Contact:
Michelle Tran
Tel: +1 (416) 977-6555 ext 284
Email: mtran(at)xtalks(dot)com