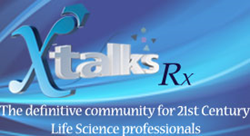 Toronto, Canada (PRWEB) May 01, 2014
Oncology continues to be a key therapeutic area for drug developers and researchers, resulting in bio-pharmaceutical companies contributing a significant (and growing) portion of their R&D resources toward oncology. Anatomic Pathology and Histology (APH) plays a foundational role in oncology clinical studies as researchers analyze tumors and various tissue types for cell proliferation, mutation and the various other forms in which cancers present in tissues.
The benefits of a geographically broad clinical trial can sometimes be threatened by the challenges of logistical and clinical consistency. Specifically in oncology, variability in data reporting and clinical interpretation can weaken the data package and adversely affect the entire trial.
Join the presenters, Dr. Paul Kirchgraber, Vice President of Global Testing Services, Medical & General Affairs and General Manager of the Americas at Covance Central Laboratory, and Dr. Steven Brodie, Director of Molecular Genetics and Cytogenetics at NeoGenomics Laboratories, as they focus on lessons learned and applied to the standardization of global clinical trials and reducing variability in APH services supporting global clinical trials.
Factors discussed will include:

Supporting global oncology clinical trials
The role of LIMS and digital pathology
The importance of a world class pathology network
Key APH capabilities to support global clinical trials
For more information or to register for this webinar, visit: Harmonization of Anatomic Pathology and Histology Services in Support of Global Oncology Clinical Trials.
Xtalks, powered by Honeycomb Worldwide Inc., is a leading provider of educational webinars to the global Life Sciences community. Every year thousands of industry practitioners (from pharmaceutical & biotech companies, private & academic research institutions, healthcare centers, etc.) turn to Xtalks for access to quality content. Xtalks helps Life Science professionals stay current with industry developments, trends and regulations. Xtalks webinars also provide perspectives on key issues from top industry thought leaders and service providers.
To learn more about Xtalks visit http://xtalks.com.
For information about hosting a webinar visit http://xtalks.com/sponsorship.ashx.
Contact:
Michelle Tran
Tel: +1 (416) 977-6555 ext 284
Email: mtran(at)xtalks(dot)com