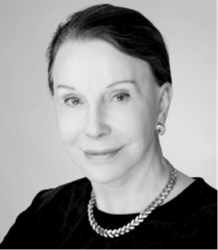 Chicago, IL (PRWEB) May 01, 2014
The Haute Living Real Estate Network (HLRN) of Hauteresidence.com is proud to recognize Meladee Hughes as a prominent real estate professional and the network's newest member. HLRN unites a distinguished collective of leading real estate agents and brokers, highlighting the most extravagant properties in leading markets around the globe for affluent buyers, sellers and real estate enthusiasts.
About Haute Living Real Estate Network (HLRN):
Haute Living Real Estate Network (HLRN) of Hauteresidence.com offers readers the most prominent directory of experienced realtors, brokers and luxury listings, and HLRN has grown to be the number one source for real estate news, residential developments, celebrity real estate news and more. Seeking an experienced interior designer? Hauteresidence.com is also home to Haute Design Network (HDN), a collective of celebrated interior designers that will help you decorate your new home or stage an active listing. Access all of this information and more by visiting: http://www.hauteresidence.com.
About Meladee Hughes
Meladee Hughes is a Chicago Gold Coast-born and educated broker who has professionally served generations of buyers and sellers for more than 40 years with their real estate needs in Chicago and the North Shore. Specializing in historic mansions, unique mid-century modern architectural treasures, beautifully restored co-ops and trendy high rise penthouses and condominiums in a challenging and ever- changing market and catering to a loyal group of clients keeps her busy 24/7. Living and working in such diverse countries as Russia, Iran, Czech Republic, Bosnia, Serbia and China has given her a unique understanding of many great cultures.
Meladee believes in quality over quantity and that location is key to ensuring a buyer enjoys their new community and home. She finds the perfect match for her clients by listening carefully to their "must haves" and keeping up with the market through broker open houses and networking. Meladee supplies her buyers with a list of architects, contractors, inspectors and attorneys that are known for their professional expertise to ease and educate them through the purchasing process. For selling clients, Meladee provides support through a special program that includes staging, detailing, professional photography and document preparation.
To learn more, visit Meladee Hughes' Haute Residence profile.