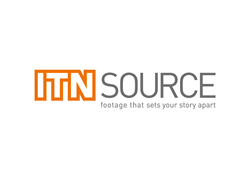 We are delighted to be partnering with Footage.net. As one of the world's leading footage search engines, the partnership strengthens our international presence opening up our extensive collections to new audiences.
New York, NY (PRWEB) April 30, 2014
Footage.net, the stock, archival and news footage search engine, is proud to announce the addition of more than 800,000 motion clips from ITN Source, one of the world's greatest news footage collections, to its on-line search and screening platform.
Leading footage licensor ITN Source, which markets stock footage from numerous global archive partners, says it has chosen FOOTAGE.net to broaden its marketing reach and take full advantage of its investment in digitizing its archive content. The distinctive news footage comes from the archive and modern news coverage of ITN (Independent Television News), a pioneer and innovator in international newsgathering since 1955, and that of Thomson Reuters, a worldwide gatherer of television news and curator of a number of British 20th century news and newsreel collections, including Visnews, Paramount News and British Gaumont.
In addition to the 835,000 news clips available to FOOTAGE.net users, ITN Source plans to add an average of 9,000 news clips each month.
On top of the offering from its legendary news collections, ITN and Reuters, another 11,000-plus clips have been sourced from elsewhere in its holding of newsreels, sports, entertainment, music, wildlife and other production collections.
Domenick Propati, President at FOOTAGE.net, said: "Having ITN Source join our search program has long been an ambition. Its archive touches every major news story of the television age, and much more. Adding the ITN footage to the screening clips we already offer both improves our offering with some fantastic footage, and gives ITN Source a gateway into the multitude of potential licensees who use our platform."
Andy Williams, Managing Director at ITN Source, said: "We are delighted to be partnering with Footage.net. As one of the world's leading footage search engines, the partnership strengthens our international presence opening up our extensive collections to new audiences."
ITN's newsgathering teams have roamed the planet for nearly sixty years, first with film cameras, then on video. The historic footage they shot features extensive coverage of the world's battlegrounds, from the Vietnam war and Middle East wars, including the 1967 Israel-Egypt six-day war, to those in Iraq and Afghanistan, the 1980s Falklands war; and the Northern Ireland troubles. It also features major events such as the demise of the Berlin Wall; royal births, marriages, and deaths; coverage of 12 British Prime Ministers and 11 America Presidents, and much more.
Other stand-out material includes the first television interview with Nelson Mandela, in hiding prior to his imprisonment; the announcement of Prince William and Kate's engagement, a great interview with Quentin Tarantino, footage of iconic figures, Marilyn Monroe, Elvis Presley, The Beatles, the Rolling Stones and many more.
The addition of the ITN Source collections adds to the news archives already hosted on the FOOTAGE.net platform. In total, it holds eight million individual records from more than 40 databases describing all genre of film and video clips available for licensing, many of them accompanied by viewing clips. In the last 30 days, researchers using FOOTAGE.net carried out on average over 1,000 searches a day.
About Footage.net
Footage.net is the world's premier online resource for stock footage research. Since 1994, Footage.net has focused on meeting the needs of both footage users and footage providers. Today, Footage.net remains committed to helping users find the best footage as quickly and easily as possible; generating new leads and licensing opportunities for partner archives; and strengthening the footage licensing industry as a whole. The dedicated footage search engine makes it easy for creative professionals to search over 40 world-class footage collections simultaneously and view over three million clips, many of which are available for download. Global Search partners include some of the best-known companies in the stock footage industry. Footage.net is also home to the Zap Email, used every day by creative professionals to send footage requests instantly to over 50 top footage providers. Whether they're up against a deadline or searching for an obscure clip, creative professionals rely on Zap Emails every day to initiate their footage research projects, providing FOOTAGE.net's Zap subscribers with a steady stream of new leads.
About ITN Source
ITN Source is the gateway to an incredible source of inspirational and iconic creative moving imagery captured over three centuries. From news to drama, celebrity, comedy, music, wildlife, natural history and film, it is also home to an inspirational stock footage selection. Growing at a rate of over 20 hours of digitized content a day, ITN Source is the most diverse commercial archive in the world. ITN Source represents the footage libraries of Reuters (including historic news reel collections), ITN, ITV Studios, Fox News and Fox Movietone, UTV, Asian News International and other specialist collections. With headquarters in London, ITN Source also has sales offices in New York, Paris, Sydney and Tokyo.