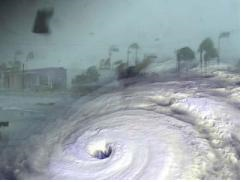 Emergency planners want answers about solutions that meet their specific requirements.
Portsmouth, NH (PRWEB) April 30, 2014
GlobaFone, a leading multi-carrier satellite service provider will bring its impressive portfolio of satellite communications solutions to the Florida Hurricane Governor's Conference (GHC) May 14th and 15th in Orlando, FL. GlobaFone provides satellite phones, data and tracking solutions from Iridium, Inmarsat, Globalstar and KVH. The annual GHC brings together more than 1,800 emergency management professionals from federal, state, and local offices.
"We're looking forward to GlobaFone participating in the Governor's hurricane conference again," said Amy Williams, GHC Exhibit Manager. "With what Lou (Altman, CEO) has shared with me, the product showcases will be very popular."
"Bringing GlobaFone's objective SatCom education has become a mission for us and the Governor's hurricane conference is once again a perfect venue," said GlobaFone CEO Lou Altman. "Smart, dynamic, demanding people are attending GHC and they want answers about solutions that meet their specific requirements."
GHC brings together over 100 exhibitors, thousands of attendees and puts on over 40 educational sessions with the objectives of providing tools and knowledge in a fun environment that helps attendees develop their skills so they can thrive in the business continuity environment. "We are pleased to be part of this important, annual event," said Altman.
About GlobaFone:
GlobaFone of Portsmouth, NH is an award-winning, leading service provider of satellite voice and data solutions to Federal, State and Local Governments, and corporate clients. GlobaFone solutions include five brands of satellite communications – Iridium, Inmarsat, Globalstar, Thuraya and KVH. GlobaFone also provides cellular service for rent or lease with coverage across the planet.