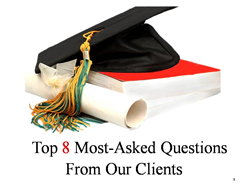 This webinar will allow us to engage with our clients and answer their questions in an interactive manner.
Memphis, TN (PRWEB) April 30, 2014
In an effort to provide customers value-add service, Data Facts Inc—a nationwide provider of mortgage lending solutions—is offering a newly created webinar "Top 8 Most-Asked Questions From Our Clients".
"Data Facts is committed to assisting our customers in staying educated on current issues and trends," explained Data Facts' Marketing EVP Lisa May. "We are happy to be able to offer these valuable webinars to our clients as well as other lending professionals within the community. The response has been very positive."
Long-time Data Facts, Inc employees Susan McCullah and Jennifer Hamby will be hosting the webinar. "We receive many of the same questions from our clients concerning credit scores, collections, fraud, and identity theft," Jennifer Hamby comments. "This webinar will allow us to engage with our clients and answer their questions in an interactive manner."
This webinar is the newest in a series that Data Facts has offered on an ongoing basis, which educates clients on the credit scoring model. 'Credit 101' and 'Advanced Credit Scoring' webinars have had positive feedback from the attendees. "Thank you for offering these webinars," one attendee commented. "They are always informative. I do enjoy the presentations as they are given in a way that is easy to understand."
The webinar will be offered on May 13, and will last approximately 30 minutes. McCullah and Hamby will conduct a question and answer session at the end.
Data Facts plans to offer the new webinar monthly throughout 2014. Lisa May sums it up with, "we will always do our best to support our clients with learning opportunities. This is part of the Data Facts difference."
Anyone wishing to attend can register here.
About Data Facts, Inc.
Since 1989, Data Facts, Inc has provided information you trust and rely on to make sound lending, hiring, and other business decisions. Data Facts' core divisions include, financial lending solutions for mortgage companies and background screening for employment, volunteers and students. We have a reputation for providing premier lending solutions that include, an Appraisal Platform, a variety of Verifications Services, Flood Certifications, Fraud Solutions and Credit Reporting. These solutions ensure that lenders close more loans faster and easier than ever.
Data Facts has offices located throughout the United States and serves a wide variety of customers within the United States and Internationally. Data Facts is a 100% woman owned, diversified supplier.