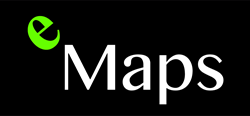 Fairfield, NJ (PRWEB) April 30, 2014
Vision-e today announced that its Salesforce mapping app is now compatible with the Salesforce1 Platform, the Customer Platform. In addition to being able to view any map that has been created with the user's web-based version of eMaps, Salesforce1 users now have route-optimized driving directions on their mobile device. eMaps' combination of Google Maps and Salesforce1 makes it easier than ever for a sales rep spend more time in front of customers, and less time behind the wheel of their car. eMaps for Salesforce is designed to work on the iPhone and iPad, as well as Android phone and tablets, and can be used to map locations in countries throughout the world.
Comments on the News
According to a recent statement highlighted on Forbes.com, CEO and Founder of InsideSales.com Dave Elkington stated, "You have to generate revenue as efficiently as possible." In that same Forbes article, Dave Orrico, VP of Enterprise Sales at InsideSales emphasized that, "The No. 1 key to success in today's sales environment is speed. The salesperson who delivers the most valuable information to their customer or prospect first, wins the game."
Product Key Features
eMaps is easy! No extra installation is required for users to start using eMaps for Salesforce1, as it is automatically included in users' Salesforce1 Mobile app. To view eMaps from within Salesforce1, users simply open the menu on the left side of their Salesforce1 screen, scroll down to their list of installed apps, then choose eMaps. From there, users can view any of the maps they have created using the desktop version of eMaps, from a simple map of local accounts to maps showing leads, contacts, accounts, and more. Additionally, users can view those locations via map view, satellite view, or street view, and can also quickly obtain on-the-fly, route-optimized driving directions to some or all of their mapped locations.
As with all Vision-e app products, eMaps for Salesforce1 includes the Vision-e Complete Customer Care Package, which provides clients with complimentary assistance from the U.S.-based Vision-e team, led by Certified Cloud Consultants, to help with app set up, training, and use.
Additional Resources

About Vision-e
Vision-e, in alliance with Salesforce, is a leader in CRM implementations and productivity applications. Vision-e meets the emerging needs of customers by providing rapid CRM implementation, mobile and cloud computing technologies and external system integrations.
Vision-e has the experience and expertise to deliver fast and responsive Salesforce solutions so customers get the performance they expect.
From bakers to bankers, garages to GM, Vision-e creates affordable, effective, customized Salesforce solutions for any size business, with any size budget. Vision-e puts its customers first so they can put their customers first.
"Vision-e provides elegant, highly customizable solutions that help companies of all sizes get the most out of the Salesforce platform. Vision-e: it's Salesforce…extraordinary." ~ Jule Limoli, CEO, Vision-e
For more information on Vision-e, go to http://www.Visione.com or call 888-611-2679. Vision-e is headquartered in Fairfield, NJ.