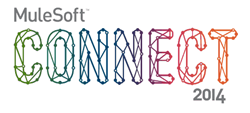 "...the perfect opportunity for leaders in integration and sophisticated data usage to exchange ideas and industry trends." - LuNell Gilliland, Engagement Manager-Confluex
Seattle, WA (PRWEB) May 09, 2014
On May 27-29, 2014, the CONNECT conference will take place in San Francisco, California. Confluex Inc is a top sponsor of this prestigious event.
More than 1000 Business and Technology leaders will gather to redefine enterprise connectivity through SaaS, SOA (Service Oriented Architecture) and APIs. Attendees will have the opportunity for hands-on lab and training, to share use-cases, and showcase best practices. Topics of discussion at the conference will be technology trends in financial services, retail, media, healthcare, and the public sector.
"As a long time partner of MuleSoft and provider of Mule ESB implementations, Confluex is excited to sponsor the first MuleSoft CONNECT conference," said LuNell Gilliland, Engagement Manager with Confluex. Ms. Gilliland went on to say that this is "the perfect opportunity for leaders in integration and sophisticated data usage to exchange ideas and industry trends. We are looking forward to being in the expo area with our top architects available to answer any integration questions. And, we'll be participating in a panel discussion on building performant, reliable and scalable integrations with the AnyPoint platform."
MuleSoft's mission is to connect the world's applications, data and devices. MuleSoft makes connecting anything easy with AnyPoint Platform, the only complete integration platform for SaaS, SOA, and APIs. Thousands of organizations in 54 countries, from emerging brands to Global 500 enterprises, use MuleSoft to innovate faster and gain competitive advantage.
Confluex is a leading professional software consulting firm and a MuleSoft Parnter with deep expertise in Enterprise Integration/Legacy Application Integration utilizing API Development, Enterprise Service Bus Integration and Cloud Architecture via MuleSoft ESB and MuleSoft AnyPoint Platforms.
The Confluex Inc. enterprise software integration team of Mule ESB Architects and Engineers and Agile Scrum Project Managers across North America have successfully delivered solutions to clients since 2006. For more information, visit http://www.confluex.com, email info(at)confluex(dot)com or call 800.316.0970.