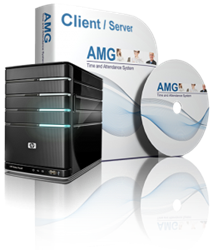 Our new module will enable employers to provide time off in lieu of paying overtime, resulting in a significant savings. - Tony Galstyan
(PRWEB) April 30, 2014
There's an old adage that says, "time is money," and thanks to AMG Employee Management, Inc.'s newly added banking module, employers across the globe will now have a way for their employees to "bank" their hours toward future time off.
"We're very excited about the release and availability of our new module," said Tony Galstyan, President of AMG Employee Management, Inc., a company that has, for the past 20 years, researched and developed what industry experts describe as some of the highest quality with the best value to time management products.
Galstyan explained that by using the company's newly added module in its Time Management Suite, employees can now bank their hours toward future time off.
Banked hours, also known as Time Off in Lieu, refers to hours worked over contracted hours, but instead of receiving an overtime payment for these hours they are held (banked) to be taken as leave at a time in the future that is agreed between managers and individual staff. Some employees may also be allowed to bank overtime hours that they may later used to take a time off.
"Our new module will enable employers to provide time off in lieu of paying overtime, resulting in a significant savings," Galstyan stressed.
The addition of AMG Employee Management, Inc.'s banking module could prove to have perfect timing due to the fact that Rep. Martha Roby, R-Ala., recently called on the Senate to pass legislation that would allow employers to offer employees paid time off in exchange for overtime pay.
The bill, dubbed as the Working Families Flexibility Act, aims to remove what Roby calls an outdated and unnecessary restriction on private-sector employees accruing comp time, or paid time off, in exchange for overtime.
Many employees in the public sector, however, already enjoy this benefit, thanks to a 1985 law allowing local and state governments to offer their employees the option of paid time off.
"This is exactly who our new module was created for and also why the module was added to our Time Management Suite," Galstyan pointed out, before adding, "The module provides a full history and balance of employee's bank hours and even automates the system to apply bank hours to the employee's time card, amongst other features."
The company President went on to note that AMG Employee Management, Inc.'s newly added module is available as an upgrade to its Professional Software Version.
"It comes standard with the Enterprise Solution, and is a standard component of our Cloud-based Solution," said Galstyan. "We encourage everyone to give it a try. We're 100 percent sure that you'll absolutely love it."
For more information, please visit: http://www.amgtime.com.
About AMG Employee Management, Inc.
AMG Employee Management, Inc. is a supplier of time attendance software and time attendance products and services.
The company's goal is to help clients run their businesses more efficiently, helping them to gain greater insight into their business activities and providing them with lasting benefits by automating their time attendance business processes.