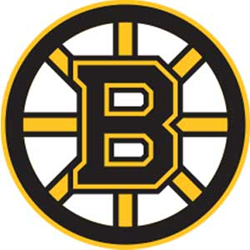 The Bruins will definitely win the Eastern Conference and whether they face Chicago, Anaheim or another team in the Finals, they will ultimately take home the Cup.
Langhorne, PA (PRWEB) April 30, 2014
With the First Round of National Hockey League Playoffs coming to a close, fans and commentators are ratcheting up their rhetoric and their bets on who will face off in the Final Round and who will walk away with the Stanley Cup. Adding their more spiritual and intuitive take to the predictive mix, the psychics at the popular psychic service provider, Hollywood Psychics, are now weighing in with their insights.
In a recent survey, more of the psychics favored the Bruins for ultimate victory than any of the other potential Final Round teams, thus agreeing with the majority of hockey watchers and with the odds, as they currently stand. "It's time for Boston to take a cup!" declared one psychic, no doubt echoing the sentiments of many a Bruins fan.
In the Western Conference, with just a few games left in the First Round, the psychics split evenly between the Chicago Blackhawks and the LA Kings. But will the Kings be able to overcome their formidable Shark opposition? NHL Blogger Cory Smith agrees with the psychics that the Kings are on a roll. In an April 28th blog post he said we should "expect the Kings to come out on fire again and force a Game 7, ultimately clinching the series and advancing to the second round."
If, indeed, the final NHL battle is waged by the Bruins and the Kings, the psychics favor the Bruins. But if the Chicago Blackhawks or the Anaheim Ducks make it to the finals, the psychics think it might be a closer call, with Boston just eking out a victory.
***
About Hollywood Psychics:
Hollywood Psychics is an established provider of psychic readings by phone and online chat, appealing to a young professional demographic. Hollywood Psychics experts specialize in astrology, horoscopes, numerology, tarot cards, clairvoyant readings, and many other psychic disciplines. Hollywood Psychics believes in its community of authentic psychics and stands behind the authentic psychic readings they deliver to clients. Visit them online at http://www.hollywoodpsychics.com.
For more information, contact:
Maryanne Fiedler, Marketing Director
maryanne(at)hollywoodpsychics(dot)com
215-953-8568