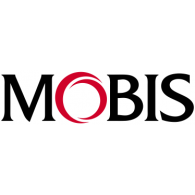 LaGrange, GA (PRWEB) May 01, 2014
MAU Workforce Solutions is hiring to fill Assembler positions for Mobis, a Tier 1 automotive supplier in West Point, GA. This position offers pay rates of $10-11 per hour in a climate-controlled work environment.
Interested applicants are encouraged to apply online. Click the following link to get started: Assemblers.
Position Requirements:
A High School Diploma or GED is required for this position.
Applicants must submit to drug test and criminal background check.
The position has potential for full-time hire.
MAU Workforce Solutions staffs excellent, effective people for their partners, allowing them to focus on their core competencies. Headquartered in Augusta, GA since 1973, MAU is a family-owned, minority company making lives better for applicants, clients, and employees through innovative workforce solutions. Today, with Branch and vendor on premise locations across the South and recruiting partners worldwide, MAU has global capabilities to help with all staffing, recruiting, and outsourcing needs.