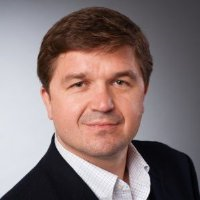 A great project starts with a great RFP.
Chicago, Il (PRWEB) April 30, 2014
Promet Source's President and Founder, Andrew Kucharski was invited to speak to an audience of United Nations representatives who were interested in an immersion into Drupal, an open source CMS (Content Management System). Since its inception in 2003, Promet Source has been active in promoting technology education in different channels including numerous events. Kucharski is an international speaker, having lectured at events, trade shows and conferences across the United States, South America and Asia.
The UN's dedicated day of Drupal training sessions was April 10th, 2014 at their headquarters in New York City. It was hosted as part of NYC Camp, an annual Drupal community conference. Andrew joined a group of Drupal leaders who presented training sessions strategically tailored to the needs of the UN. With extensive experience with Drupal (Promet Source focuses on its use), Andrew is frequently selected to speak about different aspects of web development including technical management and performance optimization.
Kucharski gave a presentation which outlined best practices in creating and delivering an effective RFP (Request for Proposal). "With over 10 years in qualifying, responding to, and winning RFPs, it was my aim to give the UN insight into communicating web & mobile application needs in a way that technology firms can both understand and deliver upon," said Kucharski. "A great project starts with a great RFP. The tone, timeline, expectations, budget and execution are determined by a single document. It's necessary to communicate needs so all parties can plan accordingly."
In his presentation, Andrew reviewed and advised on how to create and succeed with an RFP for different budget and price parameters. He also reviewed project structure: Waterfall, Agile Development, WaterGile, etc. He gave valuable insight into how to limit the "Cone of Uncertainty" in terms of communicating budget, timeline and scope. Kucharski provided tips regarding negotiating with vendors, setting payment terms, establishing warranties and defining when a project is complete. Key takeaways focused on success optimization: limiting project size (potentially separating one large project in several small projects), scheduling in phases, defining complexity of scope, factoring risk and evaluating estimations for quality/accuracy.
Proposal writing has been the subject of great interest after decades of research into the success of IT projects. In 2012, the Standish Group and CHAOS found that only 39% of all IT projects succeeded ("delivered on time, on budget, with required features and functions"). Meanwhile, 43% of IT projects were considered "challenged" ("late, over budget, and/or with less than the required features and functions"); and 18% failed ("cancelled prior to completion or delivered and never used"). "Many of these pitfalls can be avoided if the project is outlined properly in the proposal and initial documents," said Kucharski.
"With the majority of projects not succeeding, it is my hope to help companies and vendors work together to improve the stats," said Kucharski. "My session showed the benefits of a clear RFP, open/ongoing communication, factoring risk, and understanding/evaluating estimations. Hopefully, as the UN continues to grow their IT assets, they will be able to implement some of my insight for succeeding with vendors."
About Promet Source: Founded in 2003, Promet Source is a leading interactive development firm that implements open source tools (specifically Drupal) to deliver high-value web and mobile application development & support. Promet offers a turn-key solution delivered by experts in the field: sprint 0 planning (Agile concept development), design, architecture, development and deployment. After deployment, Promet provides ongoing support & maintenance. Our consultants have deep technical expertise and are recognized as leaders within the Drupal community. Promet serves clients globally across multiple industries-specializing in government, higher education, non-profits, start-ups, healthcare and professional services.