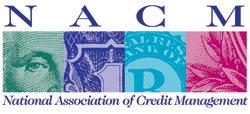 Good news did not come out of the unfavorable factors and these will be the ones to watch...Now there are concerns that overall business suffered a little more than expected in the last few months.
Columbia, MD (PRWEB) April 30, 2014
The Credit Managers' Index (CMI) from the National Association of Credit Management (NACM) improved slightly in April, rising from 55.5 to 56. The index has yet to rebound to where it was in January, but importantly is still firmly in the mid-50s and starting to trend in the right direction. The index of favorable factors improved from 59 to 60.7, which remains shy of January's peak of 61.5, but happily back above 60. However, the index of unfavorable factors posted a disconcerting fall from 53.2 to 52.8, recording its worst performance since July and indicating definite signs of distress in the trade debtor community.
All four favorable factors improved: sales from 59.1 to 61.8, new credit applications from 57.3 to 59.3, dollar collections from 56.4 to 58.1 and amount of credit extended from 63.1 to 63.8. Sales and dollar collections improved enough to hit levels recorded at the start of the year. "It is always a good sign when an indicator exceeds 60, as sales did, and the increase in extended credit indicates more desire to expand now that winter is over and there are signs of improved business," said NACM Economist Chris Kuehl, PhD of the April favorable factors.
"Good news did not come out of the unfavorable factors and these will be the ones to watch in the next month or so," Kuehl cautioned. "For the past several months, the most consistent part of the survey was the unfavorable factor index. Even as the favorable factor index numbers slipped, there was no real evidence of mounting distress. Now there are concerns that overall business suffered a little more than expected in the last few months."
Rejections of credit applications slipped just slightly from 52.4 to 52.3, but the problem is this category is down at the same time that applications are up. "This signals that some of those applying for credit are not in great shape," Kuehl said. Accounts placed for collection slipped dramatically from 54.1 to 51.7, while disputes bucked the downward trend by improving dramatically from 50.9 to 54.7. Dollar amount beyond terms slid right to the edge of contraction from 52.4 to 50 and dollar amount of customer deductions fell from 51.2 to 50.3, with Kuehl noting that both factors are trending too close to contraction for comfort. Filings for bankruptcies fell slightly from 58.4 to 58.1, but is still in pretty good shape for the year. "These readings would suggest that there is more than a little reversal taking place in the business community as a whole, but everything is still hanging on to that expansion placement—even if only by the skin of its teeth," Kuehl said.
For a full breakdown of the manufacturing and service sector data and graphics, view the complete April 2014 report at http://web.nacm.org/CMI/PDF/CMIcurrent.pdf. CMI archives may also be viewed on NACM's website at http://web.nacm.org/cmi/cmi.asp.
ABOUT THE NATIONAL ASSOCIATION OF CREDIT MANAGEMENT
NACM, headquartered in Columbia, Maryland, supports more than 15,000 business credit and financial professionals worldwide with premier industry services, tools and information. NACM and its network of affiliated associations are the leading resource for credit and financial management information, education, products and services designed to improve the management of business credit and accounts receivable. NACM's collective voice has influenced federal legislative policy results concerning commercial business and trade credit to our nation's policy makers for more than 100 years, and continues to play an active part in legislative issues pertaining to business credit and corporate bankruptcy. NACM's annual conference is the largest gathering of credit professionals in the world.
This year marks the 118th Credit Congress & Exposition, which will be held from June 8-11 in Orlando and will feature Dr. Kuehl in addition to a number of other economic and finance and credit experts. Media is welcome. Contact Dan LaRusso at 410-740-5560 or danl(at)nacm(dot)org for more information.