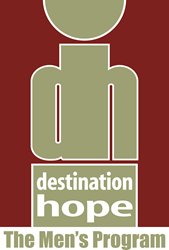 It doesn't matter if the substance is technically legal or approved by the FDA; when someone has an addiction, it is serious and can be very difficult to overcome.
Fort Lauderdale, Fla. (PRWEB) April 30, 2014
A brand-new painkiller has been released, and it could pose a very serious threat to the public. Zohydro is the first painkiller that is made up only of hydrocodone, and available dosage amounts go as high as 50 milligrams. This is five times as much as comparable drugs. Destination Hope's Florida drug rehab is concerned that a lack of education and easy access to the drug could lead to an increase in painkiller addiction.
"The National Institute on Drug Abuse reports that around 6,600 people use prescription drugs each day for non-medical reasons," said Ben Brafman, founder and CEO of Destination Hope, a highly regarded Florida drug rehab facility in Fort Lauderdale. "Too many of those people quickly develop a dependence on the drug, as painkillers are highly addictive when not taken properly."
In the US, prescription painkillers are responsible for more overdose deaths than heroin and cocaine combined. There are two key factors that raise concern about Zohydro: it is available in high dosages and there are currently very few, if any, strategies in place to deter drug abuse.
When used correctly, opioid painkillers like Zohydro are designed to reduce pain. However, that's not all they do. These drugs also result in a heightened sense of euphoria due to an increased release of dopamine. This is what eventually leads to addiction, because people keep coming back for more of that feeling. When their brain becomes tolerant of the drug's effects, they may increase the dosage to achieve the same levels of euphoria. This can quickly spiral out of control.
"Destination Hope has seen more and more cases of prescription drug addiction, particularly due to painkillers," said Brafman. "It doesn't matter if the substance is technically legal or approved by the FDA; when someone has an addiction, it is serious and can be very difficult to overcome. Although treatment works, prevention is always ideal."
Painkiller addiction can start a week after someone first begins taking an opioid drug. The longer they take the drug, the harder it is to stop, sometimes resulting in a difficult withdrawal period. The reason so many of these overdoses lead to fatalities is because opioids carry a risk of respiratory failure.
"Zohydro is not the only painkiller on the market right now, but it could be one of the most potent," said Brafman. "What's worse, there aren't yet methods in place to prevent people from crushing the pills and increasing the effects. We must take steps to educate the public on the dangers of painkiller abuse if we're going to put stronger drugs on the market."
Destination Hope is a full service addiction, drug, alcohol and dual diagnosis treatment facility for men suffering from substance abuse and mental health issues. Florida drug rehab treatment programs include: drug rehab, alcohol rehab, outpatient rehab, prescription drug rehab, dual diagnosis therapy to treat depression, anxiety and PTSD, family therapy programs, and aftercare. Destination Hope and its partner program, Destination Hope: The Women's Program, provide gender specific therapy in an intimate treatment environment. For more information on the center or substance abuse and addiction treatment, please go to http://www.drugrehabfl.net.