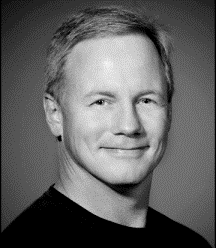 South Walton, FL (PRWEB) April 30, 2014
The Haute Living Real Estate Network (HLRN) of Hauteresidence.com is proud to recognize John Jay Holahan as a prominent real estate professional and the network's newest member. HLRN unites a distinguished collective of leading real estate agents and brokers, highlighting the most extravagant properties in leading markets around the globe for affluent buyers, sellers and real estate enthusiasts.
About Haute Living Real Estate Network (HLRN)
Haute Living Real Estate Network (HLRN) of Hauteresidence.com offers readers the most prominent directory of experienced realtors, brokers and luxury listings, and HLRN has grown to be the number one source for real estate news, residential developments, celebrity real estate news and more. Seeking an experienced interior designer? Hauteresidence.com is also home to Haute Design Network (HDN), a collective of celebrated interior designers that will help you decorate your new home or stage an active listing. Access all of this information and more by visiting: http://www.hauteresidence.com.
About John Jay Holahan
John has been the Top-Selling Realtor for the prestigious Eimers Group since 2007, specializing in investment and second homes from Destin to Rosemary Beach. With an 20 year corporate background working on Wall Street and with a major Insurance company in various sales and marketing capacities, John brings this experience to complement his successful real estate career.
John subscribes to Steven Covey's 7 habits of highly effective people and always begins with the "end in mind" when engaging with a client to best understand their objectives in order to exceed expectations at every level of the sales process. John is committed to the real estate industry and continuously seeks out education and technology in order to make him a better asset to clients.
Unlike other coastal markets in the US, Destin and the beaches along 30A (Rosemary Beach, Seaside, Water Sound, and more) are on the infancy of being discovered on a national and International level, providing in addition to world-class living, untapped opportunity for future growth. The sugar white sand beaches and Emerald colored water is more representative of the Caribbean than anywhere in the States. The combination of the Southern hospitality and extreme beauty will make this area a consideration for anyone considering coastal, oceanfront real state in Florida. John and his dedicated team are available to assist in any capacity regarding real estate opportunities for this area, and are noted for their discretion in dealing with high profile clientele.
To learn more, visit John Jay Holahan's Haute Residence profile.