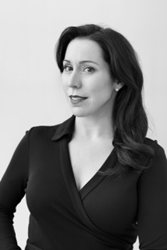 Ban Bossy is a national public service campaign started by Facebook's COO Sheryl Sandberg to encourage young girls to lead wherever they live, work and play.
Chicago, IL (PRWEB) May 01, 2014
"Ban Bossy: Say 'Yes' to Girls" is the title of the closing keynote to be presented by Kelly Parisi, CCO of Girl Scouts of the USA, at the 10th Anniversary M2W® – The Marketing to Women Conference, May 6 & 7, 2014, Chicago Cultural Center. M2W® is annually attended by Fortune 1000 marketing executives and their advertising, marketing, promotion and public relations agencies.
'Understanding the psychographics of any market segment, especially women who dominate consumer purchasing, is critical to every marketing plan," according to Nan McCann, M2W® producer. "Very often women's attitudes and motivations are permanently formed in childhood as girls. The Girl Scouts's Ban Bossy keynote reinforces M2W®'s mission to help marketers better understand women. It's the kind of insight most marketers crave."
Ban Bossy is a national public service campaign started by Facebook's COO Sheryl Sandberg to encourage young girls to lead wherever they live, work and play. She turned to the Girl Scouts of the USA, an American institution synonymous with girl leadership, for help developing and implementing the program. "The need is obvious and the research is devastatingly clear," Parisi noted. "By middle school, thirty percent of girls are opting out of leadership for fear of being called bossy and otherwise being disliked by their peers. The issues our country faces are too grave to simply let another generation of girls be held back from leading,"
"While Sheryl Sandberg and other high-ranking females, including Ban Bossy's co-launchers Sandberg, Condoleezza Rice, and Girl Scouts CEO Anna Maria Chávez were able to rise above dismissive labels, such women are the exception, not the rule," according to Parisi. "This is evidenced by the lack of women not only in America's C-suites, but also across fields and disciplines. Not all girls have the confidence—and, indeed, often are not encouraged by their parents, teachers, and peers—to stand up and make their voices heard."
"This is really an important topic for all marketers and we are honored that Kelly will be presenting Ban Bossy to close M2W®'s tenth anniversary," said McCann. "In addition to Kelly from the Girl Scouts, this year's program includes over 30 other speakers and presentations from category leaders as diverse as Harley-Davidson, BlogHer, CorningWare, Yahoo!, Lifetime, McDonald's, WNBA, WebMD and Vixen Vodka."
"M2W® is designed to teach marketers how to build better business with women who control 85% of all consumer spending in virtually every product category," according to McCann. "The audience typically includes companies as diverse as Bayer, Aetna, ESPN, Kraft Foods, Ford, GM, J&J, Kellogg, Diageo, Walgreens, Wells Fargo, NBA, Burton, L'Oreal, ConAgra and Whirlpool. They attend because they recognize the brand-critical importance of reaching women."
M2W® 2014 is presented by Associate Sponsors: M Booth; World Kitchen; iProspect; Harley-Davidson; McDonald's; WebMD; TrendSight Group; Branderati; Blissful Media Group; YWomen; BlogHer; Insight Women; Lifetime; Workshop Sponsors: Yahoo!; Fletcher PR; Graphic Packaging International; Showcase Sponsors: Ketchum; Vixen Vodka; Initials; WNBA; eHealthcare Solutions; Pasta Chips; Barbie; true(X)media; Piqora; May Designs; Boom! Marketing; Video Content Resource: Snippies; Official Bookseller: PMP; Media Sponsor: Today's Chicago Woman. This year M2W® proudly supports Girl Scouts of the USA.
For complete conference schedule and information visit: http://www.m2w.biz or call 860.724.2649 x13. M2W® is produced by PME® Enterprises LLC, 912 Silas Deane Highway, Suite 101, Wethersfield, CT 06109. PME® http://www.pme-events.com is a sales and marketing agency with a special emphasis on events.