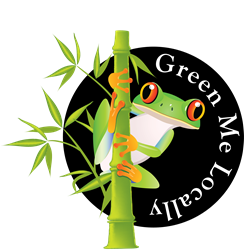 Saving Our Planet One Bottle, One Dream At a Time
St. Petersburg, FL (PRWEB) April 30, 2014
Green Me Locally is happy to announce their partnership with children's author Stephanie Armenia and her organization, One Bottle One Dream.
Tara LaSalla of Green Me Locally states, "raising recycling awareness in the classroom at a young age is key to our success for the future."
Armenia wrote "When Will We Be Recycled, Momma? for children to be inspired and learn at a young age how to be good stewards for the earth by doing their part and recycling their plastic bottles.
Armenia has created the One Bottle One Dream School Bundle Project by developing a teacher curriculum and activity guide based on Florida core standards. The bundle of story books and teaching guide is presented to schools to aid in environmental education. The bundle project is geared for children in pre-school through 3rd grade.
Both Green Me Locally and One Bottle One Dream will work to encourage our young students to learn about the 3'R's- Reduce, Reuse, Recycle and become green ambassadors for our local communities.
For more information about having your school participate in the school bundle project or to purchase story books, please contact us at info(at)greenmelocally(dot)com.
About Green Me Locally
Green Me Locally Inc. is an eco-niched website for consumers who are looking for ways to lessen their environmental footprint, learn how to live a healthier lifestyle and support their local businesses and economies. The mission of the company is to think globally, but act locally on a number of environmental and health and wellness related topics.