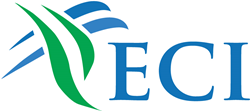 "We are very excited to provide ACH services to merchants, as this opens up a secure and reliable window of opportunity for anyone who needs a payment processing solution"
Phoenix, AZ (PRWEB) April 30, 2014
Electronic Commerce International today announced an addition to its extensive lineup of payment processing solutions; the company is proud to now offer new ACH processing services to businesses and merchants.
ACH transactions are more secure than checks. ACH transactions are encrypted when transmitted by the originator and cannot be changed by anyone and unlike checks they can't get lost in the mail. Every ACH transaction is traceable.
ECI's new ACH services offer secure and reliable processing of a broad range of payment methods and transactions. Accepted payment methods include: ACH transactions, credit cards, debit cards, gift and pre-paid cards, checks, online payments and mobile payments. Available transaction types include: automatic collection of accounts receivable, automatic payment of accounts payable, payroll direct deposit, taxes and more.
ACH services by ECI are easy for merchants to set up and even easier to use. Files from existing accounting systems can be imported without difficulty and reports can be exported to assist in managing transactions. In addition, transactions can be entered manually or set up on a recurring schedule.
"We are very excited to provide ACH services to merchants, as this opens up a secure and reliable window of opportunity for anyone who needs a payment processing solution," said Jim Anderson, CEO of Electronic Commerce International. "With our new ACH services, merchants can now offer their customers the choice of every payment option both at the counter and online."
ECI's ACH services provide the ultimate form of convenience in payment processing, allowing merchants to accept or send a payment at any time – 24 hours a day, 7 days a week. There is one low fixed rate per transaction, with no contract or hidden fees for ACH processing.
To learn more about the services available from Electronic Commerce International, please visit http://www.ecistore.com or call 888-404-7500.
About Electronic Commerce International:
For more than a decade, Las Vegas-based Electronic Commerce International has been providing affordable, personalized payment processing solutions to merchants of all sizes in the United States and Canada, so business owners can focus on growing their company. ECI has more value added services for small, medium and large businesses than anyone, like Text Marketing, Business Lines of Credit, Merchant Cash Advance, Gift and Loyalty Program, Mobile Processing, 90 Days Same as Cash and Check Guarantee. ECI prides itself on superior customer service, offering support 24 hours a day, seven days a week. To learn more about Electronic Commerce and their extensive products visit them at http://www.ecistore.com.