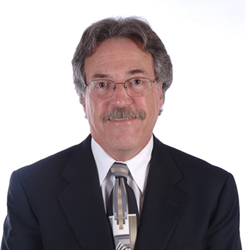 Lexington, MA (PRWEB) April 29, 2014
Dr. Rosen introduces sleep apnea treatment in Lexington, MA that will dramatically improve the lives of his patients with sleep apnea. Those who suffer the common sleep apnea symptoms find that they are chronically drowsy during the day, often to the detriment of their life and work. By applying a combination of clinical dental techniques and recommended lifestyle changes that can counteract the apnea, Dr. Rosen has helped countless patients live better lives with more energy by controlling sleep apnea.
The Ssleep apnea treatment in Lexington, MA that Dr. Rosen provides varies depending on the individual case. There are two main causes of sleep apnea, Obstructive Sleep Apnea (OSA) and Central Sleep Apnea (CSA). The more common type is OSA, and is caused by blockage of the airway during sleep. The soft tissues in the back of the throat collapse and close off the airway while the sleeper is in some sleeping positions, causing interrupted sleep.
Sleep apnea symptoms can be very serious and can interfere with people's lives and work, including problems such as:

Falling asleep during the day;
Extreme drowsiness throughout the day;
Snorting or choking sounds interrupting sleep;
Waking up with headaches;
Loud snoring;
Bouts of insomnia.
With the best available sleep apnea treatment in Lexington, MA, Dr. Rosen will diagnose the causes of the apnea, discuss treatment options, and provide remedies that may include:
Oral appliance therapy - a small plastic appliance holds your mouth in place while you sleep so that apnea is less likely;
Continuous Positive Airway Pressure (CPAP) - an air mask over the nose and mouth at night provides gentle airflow to help keep the air passage open;
Surgical options - in some cases, the doctor will discuss potential for surgical solutions to the sleep apnea condition.
Learn more about sleep apnea treatment in Lexington MA that can help change lives for the better, by visiting the web at sleepapneadentistma.com. For people with severe sleep apnea symptoms that interfere with life and work by causing severe daytime drowsiness, call (339) 970-0155 to learn more about treatment options.
About the Doctor
David B. Rosen, DMD, practices at Dental Sleep Medicine of New England, a periodontal practice that has provided personalized dental care for patients in Lexington, MA for over 15 years. Dr. Rosen received both his Doctor of Dental Medicine and Specialty Residency Certificate in Periodontics from Tufts University School of Dental Medicine, where he has served as a professor of periodontology since graduating. Dr. Rosen is also a Diplomate of both the American Board of Periodontology and the American Board of Dental Sleep Medicine. To learn more about Sleep Medicine of New England and Dr. Rosen's dental services, please visit http://www.sleepapneadentistma.com or call (339) 970-0155.