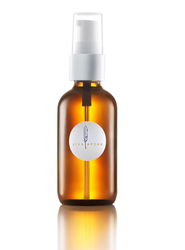 Jiva-Apoha oils are all natural, organic, and made with 100% pure, therapeutic-grade essential oils.
San Francisco, CA (PRWEB) May 01, 2014
Just in time for Mother's Day, Ayla (aylabeauty.com), an online natural skin care boutique and San Francisco-based micro-shop, is introducing two natural, organic body oils from Jiva-Apoha to its portfolio of natural skin care products. "Jiva-Apoha" is Sanskrit for "Soul-Healing." Founded by holistic healer Angela Shore, Jiva-Apoha was inspired by Angela's work blending Ayurvedic foundations and Native American Shaman techniques.
"We're delighted to offer Jiva-Apoha's products to our customers. I had been searching for body oils that provide real therapeutic benefits in luxurious, beautifully-scented formulas, and Jiva-Apoha exceeded all of my hopes: these are some of the highest quality body oils you can get," says Dara Kennedy, founder of Ayla. "Given how beautifully they're packaged, they also make great gifts. These two blends — Amma and Baby Jiva — are perfect for Mother's Day."
Jiva-Apoha oils are all natural, organic, and made with 100% pure, therapeutic-grade essential oils. The body oils include Ayurvedic seed and nut base oils that are high in essential fatty acids, vitamins, and minerals. Additionally, the oils are rich in antioxidants to nourish the nervous system, bones, joints, and skin.
Jiva-Apoha's Amma Blend (2 oz, $45) has a nurturing, soothing, and uplifting formula that features organic sesame and sunflower oils as a base, and it is perfect for mothers. The oil is enhanced with organic sandalwood, palmarosa, and jasmine oils. The vitamin-rich moisturizing base oils provide nourishing, anti-aging properties. Sandalwood has grounding, stabilizing benefits; palmrosa has soothing, cooling properties; and jasmine is uplifting and balancing.
The Baby Jiva Blend (2 oz, $45) is a calming and comforting formula, making it wonderful for those with skin sensitivities, insomnia, and anxiety. The oil features pure sweet almond oil as a base, enhanced with Roman chamomile, which has anti-inflammatory and calming properties, and calming lavender essential oils.
For more Mother's Day gift ideas or to purchase Jiva-Apoha body oils, visit aylabeauty.com.
About Ayla
Ayla is an online beauty retailer that offers consumers personal guidance for skin care that works. To ensure its customers get healthy, great-looking skin from the inside out, Ayla combines the best natural, organic, and "nasty-ingredient-free" products with expert recommendations and holistic skin care advice. Since 2011, aylabeauty.com has built a loyal following for its highly personalized and convenient experience. Ayla is a privately held company with headquarters in San Francisco, CA.