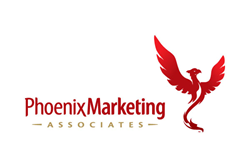 Without the attentive and creative marketing staff at Phoenix Marketing Associates, we wouldn't have the 30% increase in revenue from 2012 to 2013," Robert Orcutt, CEO of Reeltime Productions said. "We are thrilled about our PMA partnership
Phoenix, AZ (PRWEB) April 30, 2014
Phoenix Marketing Associates (PMA), which was named one of Phoenix's Top Marketing Firms by the Phoenix Business Journal in 2013 and 2014, has announced an astounding 30% increase in revenue for one of its clients as a direct result of PMA's online marketing efforts.
PMA has been contracted over one year to manage Reeltime's Google Adwords campaign, social media marketing, online contests and search engine optimization.
"Without the attentive and creative marketing staff at Phoenix Marketing Associates, we wouldn't have the 30% increase in revenue from 2012 to 2013," Robert Orcutt, CEO of Reeltime Productions said. "We are thrilled about our PMA partnership and anticipate great things to continue."
The staff at PMA will continue to execute its consultative approach and manage all marketing related duties for Reeltime and looks forward to continuing its partnership with Reeltime Productions.
PMA has recently completed consulting assignments for a broad range of clients including Rick's Café in Jamaica, The American Academy of Pediatrics, ICG Consulting and DB Schenker USA.
About Phoenix Marketing Associates:
Phoenix Marketing Associates works with small to medium sized businesses across North America to provide targeted and results driven marketing solutions on a contract basis within any budget. Their consultative approach allows for a thorough needs analysis, which translates into an effective marketing and PR strategy that saves their clients time and money while providing maximum exposure.
By assigning a team of qualified professionals to each individual situation and utilizing the most current communication and online demand generation technologies, Phoenix Marketing Associates enables businesses to achieve Fortune 500 results on an entrepreneurial budget. For additional information, please visit http://www.PhoenixMarketingAssociates.com.
Media contact:
Jason Jantzen
Phoenix Marketing Associates
602-282-0202