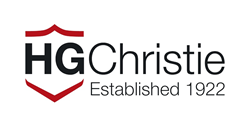 HG Christie sales rose across the board 35% percent in 2013 driven by the luxury and private island market
Nassau, Bahamas (PRWEB) April 30, 2014
The global luxury residential real estate market flourished in 2013, with exceptional increases in the volume of US$1 million-plus market sales, according to a new report on the international prestige property market by Christie's International Real Estate, the world's leading luxury residential real estate network, and of which HG Christie is an exclusive affiliate in The Bahamas.
Now in its second year, Luxury Defined: An Insight into the Luxury Residential Property Market, presents an in-depth analysis of luxury market trends and compares 10 of the world's top property markets: Cote d'Azur, Hong Kong, London, Los Angeles, Miami, New York, Paris, San Francisco, Sydney, and Toronto.
Using 'Christie's International Real Estate Index,' markets were ranked across key metrics including record sales price, prices per square foot, percentage of non-local and international purchasers, and the number of luxury listings relative to population. London topped this year's Index, with a US$101.5 million top sale and average luxury home sale prices of US$4,683 per square foot. New York and Los Angeles ranked second and third, respectively, driven by exceptional growth in luxury sales volume. And despite government cooling measures impacting sales volume, Hong Kong still performed strongly, ranking fourth with an exceptional US$83.3 million top sale.
While the report focuses on 10 indexed markets, it also provides insight into other luxury residential areas around the globe including The Bahamas.
The report by Christie's International Real Estate, the real estate arm of Christie's auction house, identified a number of key trends in each of the top markets, as well as in the broader luxury housing sector globally. Highlights of the study include:

If 2012 was the year when the highest end of the luxury market came back to life, 2013 was the year when the rest of the luxury market flourished, with robust growth in the number of prime property market sales—41,700 sales were realized in the US$1 million-plus market during 2013 within the 10 indexed cities, compared to 35,000 in 2012.
Low interest rates, limited inventory, and pent-up demand drove significantly higher purchases by three prominent buyer groups: local buyers at the lower end of the luxury market, buyers from the millennial age group, and overseas buyers particularly at the top end of the luxury housing market.
Changes to tax laws and other government market cooling measures impacted some prime property markets, but in general these laws have had little impact outside of Asia and France.
Luxury real estate shows a strong correlation with the top end of the fine art market as opposed to the general housing market.
The luxury home markets that have rebounded the strongest are in urban centers, although prized resort areas have begun to see some of the luxury residential market's recovery.
"With more millionaires and billionaires in the world than ever before, pent-up demand and increasing consumer confidence, luxury real estate sales surged in 2013 around the world," said Bonnie Stone Sellers, Chief Executive Officer of Christie's International Real Estate. "Strong momentum in the global international luxury housing market was led by cities such as San Francisco, New York, and London, which saw year-over-year increases of 62 percent, 22 percent, and 20 percent respectively, in the total number of US$1 million property sales."
"The Bahamas Real Estate market matched the world in witnessing an increase in significant high end sales with the movement of large private islands and luxury homes," shares John Christie, CEO of HG Christie Ltd, the exclusive affiliate of Christie's International Real Estate for The Bahamas. "HG Christie sales rose across the board 35% percent in 2013 driven by the luxury and private island market."
Luxury Defined also explores the entry price point for the luxury housing market internationally, which ranges from US$1 million in Uruguay's Punta del Este to US$3 million in San Francisco and US$7 million in London. The white paper also presents a four-page chart highlighting what US$5 million buys around the world—from a 2,000 square foot apartment in Paris to a 7,800 square foot five-story residence in Chicago and an almost 14,000 square foot single family home in Monterrey, Mexico.
The study can be accessed at http://www.christiesrealestate.com/luxury-defined
# # #
About HG Christie Ltd.
HG Christie Ltd is a full service real estate company in the Bahamas offering sales, rentals, appraisals, and property management. Founded in 1922 by the legendary Sir Harold George Christie, HG Christie Ltd is the Exclusive Affiliate of the prestigious Christie's International Real Estate Network. The company is known as "The Trusted Authority for Bahamas Real Estate" and has an incomparable selection of property listings from across The Bahamas. Listings include private islands, luxury estates, affordable homes, and condos, vacation villas, commercial and development properties, as well as vacant land. With eight offices strategically located throughout the Bahamas in Nassau; Freeport; Governor's Harbour, Eleuthera; George Town, Exuma; Marsh Harbour, Hope Town, and Green Turtle Cay, Abaco: the HG Christie team of professional agents is knowledgeable, well established in their market and ready to support their client needs. For additional information about HG Christie Bahamas Real Estate, please visit http://www.hgchristie.com.
About Christie's International Real Estate
Christie's International Real Estate is an invitation-only Affiliate network composed of the world's most proven and qualified real estate specialists in the luxury residential sector. The company has offices in London, New York, Hong Kong, Beverly Hills, Chicago, and Palm Beach, and more than 135 global Affiliates with 25,000 real estate professionals in 45 countries. For additional information about Christie's International Real Estate, please visit http://www.christiesrealestate.com.
Media Contact
Karl Hirsch
818.244.3770 x104 (24/7)
karl(at)noblemouse(dot)com
http://noblemouse.com