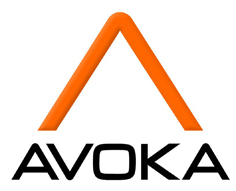 The future of financial services depends on trusted and traceable customer identities in the digital economy.
Denver, CO (PRWEB) April 30, 2014
Avoka, a leading customer experience management company specializing in SmartForm & Transaction Management (SFTM) and online identity proofing service miiCard, announced today at FinovateSpring 2014, a digital solution integration to provide miiCard's identity verification services that replace physical photo ID checks to Avoka TransactWeb financial services customers.
Avoka showcased the new Avoka TransactWeb + miiCard solution at FinovateSpring 2014, a two-day showcase of cutting-edge financial and banking technology innovations from established companies and startups, held in San Jose, CA, April 29-30, 2014.
"The future of financial services depends on trusted and traceable customer identities in the digital economy," said Philip Copeland, CEO, Avoka. "Our integration with miiCard offers 100% trust online for financial institutions allowing them to offer seamless and safe digital business transactions to their customers when applying for a loan, opening a new account or performing any secure online transaction."
Avoka will offer miiCard's identity verification solution to Avoka TransactWeb financial services customers allowing them to integrate consumer-centric identity verification directly into their Avoka SmartForm mobile solutions. Avoka TransactWeb is a Digital Business platform revolutionizing the financial services industry by transforming paper, PDF and web forms into a seamless omni-channel customer transaction experience. Avoka TransactWeb's innovative technology lets customers start, stop and finish a single transaction across all channels—branch, call center, web, mobile—without interruption.
By leveraging the security and authority in an individual's financial accounts miiCard establishes proof of identity online, eliminating the need for physical document checks. Verifying everything from name and address through to transaction banking data, miiCard provides everything required to make informed selling decisions and meet regulatory compliance. Trusted by businesses across a range of industries, miiCard customers can eliminate fraud, increase new customer acquisition and cut operational costs.
About miiCard
miiCard is a consumer-centric online identity service (IDaaS) platform that establishes trust online by guaranteeing an individual's identity to the level of an offline photo ID check, completely online and in minutes. miiCard helps businesses eliminate fraud and risk, reduce manual processing costs, and prevent high rates of dropout when offline identity checks are required miiCard is available in ten countries and can verify over 350 million people today. Learn more at http://www.miicard.com.
About Avoka
Avoka powers more than 16,000 Digital SmartForms for banking, insurance, healthcare, construction, energy, mining and education companies, and government organizations worldwide, capturing and delivering over 100 million business-critical customer transactions each year into back-office ERP, BPM, ECM and CRM systems. Avoka has operations in the US, Europe and Asia-Pacific. Visit http://www.avoka.com.