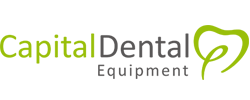 (PRWEB) April 29, 2014
Capital Dental Equipment(CDE), the premier distributor of certified, pre-owned dental xray equipment, is pleased to announce new savings on the Kodak 9000 3D Panorex X-ray. This saving is available for a limited time on this cutting edge camera.
The Kodak/Carestream 9000 3D System delivers an unprecedented level of detail, providing anatomically correct images with 1:1 measurements that allow one to confidently diagnose your patients.
Exam Options
Panoramic Modality
Child Mode
Segmented Panoramic
Maxillary Sinus
LA TMJ x 2
LA TMJ x 4
3D Modality
CBCT
Resolution Options: 76, 100, or 200 micrometers
Location of Exam: User-defined (mandible, maxilla, TMJ)
About Capital Dental Equipment
Capital Dental Equipment (CDE), a subsidiary of Dental Health Management Solutions (DHMS), was established in 2011 as a distributor of certified, pre-owned dental x-ray equipment. Since its inception in 2003, DHMS has spent countless hours working alongside dental health professionals to provide dental services to our military personnel around the world, imparting us with invaluable knowledge and a thorough understanding of the technological demands of modern dentistry. With our varied experience in the field and a staff with over 30 years of technical experience, CDE is pushing the envelope when it comes to dental imaging solutions. CDE offers pre-owned, state-of-the-art equipment at an affordable price and with factory warranties that eliminates risk.