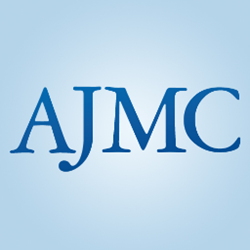 Eric Ruderman, MD, said it's frustrating to see patients repeatedly go the first month of the year without medication while waiting for prior approval, when the drugs have shown their effectiveness.
Plainsboro, N.J. (PRWEB) April 30, 2014
Two leading academic rheumatologists who took part in a live discussion with A. Mark Fendrick, MD, co-editor-in-chief of The American Journal of Managed Care, agreed that getting an accurate early diagnosis of rheumatoid arthritis (RA) is key to getting the patient started on disease modifying therapy. Today's goal, they said, is remission of the disease, not just managing symptoms.
Eric Ruderman, MD, professor of medicine, rheumatology, at the Feinberg School of Medicine at Northwestern University; and James O'Dell, professor of internal medicine, division of rheumatology, University of Nebraska College of Medicine; took part in the latest installment in the AJMCtv Panel Discussion series, which shares updates in clinical practice, therapies, and healthcare management featuring providers, payers, and formulary decision makers.
The full discussion can be accessed here and will be published in the summer issue of Evidence-Based Immunology and Infectious Disease, one of four news publications of The American Journal of Managed Care. Important points in the discussion are:

According to Dr O'Dell, if therapeutic principles are followed, more than 50 percent of RA patients should be able to achieve remission.
Despite busy schedules of rheumatologists, most will find a way to work in a patient with suspicious symptoms to find out if the person has RA. Said Dr Ruderman, "We want to get the patients before there's damage that's permanent."
Another error is being too reliant on tests or imaging to make a diagnosis. Primary care physicians shouldn't hesitate to make referrals in borderline cases because the "test" is negative, Dr Ruderman said.
RA patients need to be treated by a rheumatologist, but the primary care physician plays a critical role in managing comorbidities, such as cardiovascular disease.
Lifestyle modifications, especially quitting smoking, are important, but they do not replace disease modifying therapy, which almost always starts with methotrexate.
Additional therapies, including biologics, are added after a rheumatologist evaluates a patient's response to methotrexate. A critical error may be not waiting to let methotrexate work.
The final part of the discussion involved issues of insurance coverage for therapies. Both rheumatologists told Dr Fendrick that issues of cost and coverage come up almost every day they spend in the clinic. Dr Ruderman said it's especially frustrating to see some patients go without their medication for a month at the beginning of each calendar while going through prior authorization. "It just can't be good for care," he said.
Dr Fendrick said under healthcare reform, the goal of "value-based" medicine aims to eliminate these kinds of hurdles for doctors and patients who have already demonstrated the need and effectiveness of a therapy. Repeat prior authorizations should not occur just because a drug is expensive, he said.
About the Journal
The American Journal of Managed Care, now in its 20th year of publication, is the leading peer-reviewed journal dedicated to issues in managed care. In December 2013, AJMC launched The American Journal of Accountable Care, which publishes research and commentary devoted to understanding changes to the healthcare system due to the 2010 Affordable Care Act.
CONTACT:
Nicole Beagin (609) 716-7777 x 131
nbeagin(at)ajmc(dot)com
http://www.ajmc.com