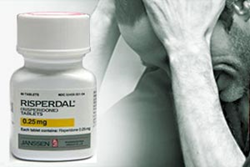 Contact Wright & Schutle LLC today for your FREE Risperdal gynecomastia lawsuit case evaluation by visiting www.yourlegalhelp.com or by calling 1-800-399-0795 to speak with one of the firms experienced attorneys.
New York, NY (PRWEB) April 30, 2014
Wright & Schulte LLC, an experienced personal injury law firm representing plaintiffs in Risperdal gynecomastia lawsuits, notes that the First Judicial District Court of Pennsylvania's website shows a meeting has been scheduled on May 13, 2014, at 10:30 a.m. ET in the Complex Litigation Center at City Hall in Philadelphia, Pennsylvania, to consider litigation regarding the Risperdal antipsychotic medication claims.
(Risperdal Litigation, case number 100300296)
[courts.phila.gov/common-pleas/trial/civil
/clc.asp]
According to court documents, a mass tort proceeding is underway in the Philadelphia Court of Common Pleas in Pennsylvania, involving more than 350 Risperdal gynecomastia lawsuits filed against Johnson & Johnson and its Janssen Pharmaceuticals Inc. unit, which manufacturers Risperdal. The lawsuits allege that the use of Risperdal caused patients to suffer serious side effects, including gynecomastia, which is breast growth in men.
Court documents indicate some men who filed Risperdal lawsuits involving gynecomastia allege they were forced to undergo liposuction or mastectomies to remove excess breast tissue, and suffered severe psychological and emotional distress because of the gynecomastia, even after the removal of the excess breast tissue. The Risperdal gynecomastia complaints also purports that Johnson & Johnson concealed the risk of male breast growth from patients and the medical community, and marketed the medication for use in children before receiving approval from the FDA to do so. Court documents further show that close to 80 gynecomastia cases have been settled in Pennsylvania while many are pending and Risperdal complaints continue to be filed.
Risperdal is an atypical antipsychotic drug approved by the U.S. Food & Drug Administration (FDA) for treating bipolar disorder, schizophrenia, and irritability in autistic children and adolescents. According to the U.S. Justice Department, Janssen Pharmaceuticals Inc. began marketing Risperdal in March 2002 as a treatment that was safe and effective to use for agitation associated with dementia patients. The FDA states that physicians to use drugs to treat symptoms or disease which the agency did not originally approve for those uses. However, the FDA contends that if a pharmaceutical manufacturer plans to market and sell the drugs for a new purpose that has not received clearance from the FDA, the agency condors the drugs "misbranded" and marketing and selling the drugs are a violation of federal law.
The FDA warned Janssen Pharmaceuticals Inc. of its "misleading marketing messages" to doctors regarding the use of Risperdal. When a whistleblower complaint was filed, the FDA launched a criminal investigation that resulted in charges being brought by the federal justice department against Janssen Pharmaceuticals Inc. In November 2013, a plea agreement was reached in which Janssen Pharmaceuticals Inc. would plead guilty, pay a $400 million criminal fine and pay a separate civil settlement of $1.25 billion, for promoting Risperdal to health care providers as a treatment for psychotic symptoms and behavioral disturbances exhibited by elderly dementia patients.
[fda.gov/NewsEvents/Newsroom/PressAnnouncements/ucm373499.htm, November 4, 2013]
[justice.gov/opa/pr/2013/November/13-ag-1170.html?source=email_rt_mc_body&app=n,%20DOJ,%20November%204,%202013, November 4, 2013]
Wright & Schulte LLC continues to evaluate Risperdal gynecomastia lawsuit complaints allegedly associated with the use of Risperdal and offers free case evalutions to those who believe they have suffered side effects from the antipsychotic drug Risperdal. Contact Wright & Schutle LLC today for your free Risperdal gynecomastia lawsuit case evaluation by visiting http://www.yourlegalhelp.com or by calling 1-800-399-0795 to speak with one of the firms experienced attorneys.
About Wright & Schulte LLC And Receiving A Free Risperdal Gynecomastia Lawsuit Case Evaluation
Wright & Schulte LLC, an experienced personal injury firm, is dedicated to the belief that America's legal system should work for the people. Every day, the attorneys of Wright & Schulte LLC stand up for the rights of people who have been injured or wronged and fight tirelessly to ensure that even the world's most powerful corporations take responsibility for their actions. If you're looking for a law firm that will guarantee the aggressive and personal representation you deserve, please do not hesitate to contact Wright & Schulte LLC today. Free Risperdal gynecomastia lawsuit case evaluations are available through yourlegalhelp.com or by calling 1-800-399-0795.
Contact:
Wright & Schulte LLC
812 East National Road
Vandalia, Ohio 45377
1-800-399-0795
http://www.yourlegalhelp.com
Like us on FaceBook
Follow us on Twitter