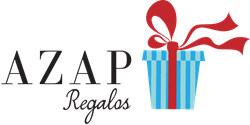 "Somos una nueva opción para Mexicanos viviendo en el EEUU para que pueden enviar cariño a sus familias."
(PRWEB) May 06, 2014
Since Mother´s Day of last year, AZAP Regalos has offered hundreds of gifts for US families to send to family members living in Mexico. "AZAP Regalos is bringing the emotional experience of e-commerce to cross-border purchases. For years, people have sent money to their family members in Mexico, we want to help them send cariño," says Lisa Milton, the founder and CEO of AZAP Regalos. Each year, $21 billion dollars are sent to Mexico from the US, but there are few options for families to send gifts that express how much they care for their relatives.
There has been a trend of emotional commerce; companies focused on using design and unique products to add something special to people´s lives. AZAP Regalos is bringing emotional commerce to families separated by the border through the products they offer, the ability for families to send thank you notes in return, and the personalized attention they offer to their clients.
About AZAP Regalos: website (http://azapregalos.com), sending gifts and flowers to all of Mexico.