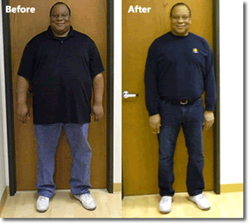 The difference is "a doctor supervised weight loss plan".
Carmel, Indiana (PRWEB) April 30, 2014
MOMI Weight Loss offers several options to meet weight loss goals.
Dr. Whirley-Diaz is a native of central Indiana where she graduated as Valedictorian of Lincoln High School and attended Earlham College in Richmond, Indiana. Dr.Whirley-Diaz completed her internship in general surgery and residency in anesthesiology at the University of Miami, Florida. She is certified by the American Board of Anesthesiology and practiced for 15 years in Coral Gables. Florida. In 2006, Dr. Whirley-Diaz returned to Indiana with her husband and two children. Deciding upon a career change, she completed training in weight loss medicine at the IU Health Bariatric and Medical Weight Loss Center and is now board certified by the American Board of Obesity Medicine, only one of two in the state of Indiana. She is a member of the Obesity Action Coalition, The Obesity Society, and the American Society of Bariatric Physicians.
Her medical training taught her extensively about the science of nutrition and metabolism, but it is her personal experiences that makes her practice unique. Dr. Whirley-Diaz wants to help her patients learn how to lose weight and, most importantly, how to keep it off and feel better in every way!
MOMI Weight Loss offers customized nutritional plans for patients of all sizes. All programs begin with an in depth medical and weight loss history, body composition analysis, and an extensive consultation with Dr. Whirley-Diaz. Some of the programs include; low calorie diets, appetite suppressants, pre-operative programs, maintenance and boot camps.
The boot camps are the newest services provided by MOMI Weight Loss, which is a fun but intensive three week program of protein rich, low calorie meal replacements to support metabolism while developing a new relationship with food and exercise under the supervision of a physician. The camps take place at Dr. Whirley-Diaz/s office, located at 2000 East 116th Street in Carmel, Indiana.
The camp will include; pre and post Boot Camp assesment, body composition analysis, consultation with Dr. Whirley-Diaz, three meetings and all meal replacements. The three meetings will include a discussion on nutrition, exercise and behaviors that will produce long-term weight loss.
After the completion of the weight loss Boot Camp, attendees will share a post consultation with Dr. Whirley-Diaz to discuss the goals accomplished during the Boot Camp and a plan to continue with the journey of weight loss that was started during the camp.
To register and gather details on the most current dates for the upcoming Boot Camps visit the website; MOMIweightloss.com.