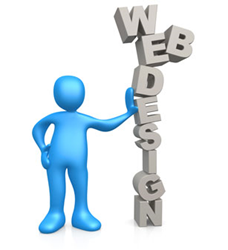 Markham, Ontario (PRWEB) April 30, 2014
Some website owners are fixated with website traffic statistics, and then there are those that have no idea how many visitors have accessed their site over the last few years. Len Doren of In Front Media website design says, "Although our main service is website design, we do monitor traffic for clients that are interested in increasing the number of visitors who view their site pages and more importantly, how to increase "conversions" (closing deals with new clients). I often tell our clients that we can't plan improvements for the company website if we don't track and analyze the data first."
In the grand scheme of things, there are tools one can obtain to help make sense of website statistics which may include some free applications as well as some paid options. That said, Google Analytics is probably one of the best bargains, because there's no cost to set it up, and there's a lot of good information that can be gathered and analyzed. For the purpose of this release, IFM offers some basic tips on what to look for in that maze of statistics to help improve website traffic and conversions.
1) Site Visitors.
This statistic can be confusing. On one hand 600 site visitors might sound like a fairly good number of people visiting a site. However, if 40% of those visitors are "bots" or mechanical visitations from another source on the internet, the number of actual visitors is much smaller. Search engines use bots to crawl site pages to gather information. So, looking closer at site statistics can reveal the true number of human visitors vs. web bots.
2) New vs Returning
People that visit a website and then come back later on during a period of time are considered "returning" visitors. This is good to know because if people are returning to your site, they must like what the site has to offer. This is a good statistic to monitor.
3) Page Views.
The number of page views is a good indication of the general activity on any website. A high number of views tend to indicate a good amount of activity and viewership. Breaking down how many page views are associated per visitor is a better indication of interaction.
4) Bounce Rate.
If a website has a bounce rate of 80%, it can mean two things. Either people that visit a website get the information they need, on one page, then leave or the site isn't interesting enough to stay longer. These stats can be a bit confusing, especially when we can't read the minds of visitors.
5) Average "time" on site.
Knowing this statistic one can get a better feel as to how "sticky" a website can be. If visitors stay on a site for 5-10 minutes or longer, it is an indication the information is attractive and worth sticking around to read. If visitors only stay on a site for 30 seconds or less, then there may be an issue with the content.
The information contained in this release is just a starting point for the beginners. A deeper analysis of all statistics gathered during a specific time period should be performed to formulate any conclusions or plans to better improve usability and help convert visitors into clients.
IFM Web Services offers Responsive Web Design, website analysis, SEO Press releases, Search Optimization and Facebook pages for businesses. Located in the Toronto area (GTA), IFM has helped business achieve an effective online presence and has helped clients as far away as Bermuda and Mexico. For more on Social Media, SEO or Web Design for businesses, visit IFM at http://www.ifm.ca.