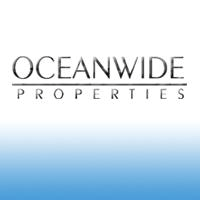 Many luxury investors are looking at areas of Turkey they would have happily bypassed in the past.
(PRWEB UK) 1 May 2014
Much of that construction work has surrounded sea ports and berthing marinas in particular – which have proven a magnet to wealthy foreign visitors as well as Turkish citizens with money to spend and a certain lifestyle to maintain.
The infrastructure too in these coastal areas has expanded in recognition of their wealthy visitors. There is the new airport planned for Istanbul, for instance (the world's largest), as well as an expanded entertainment and service industry.
The latter includes additional luxury golf courses and a host of new restaurants serving international cuisine in popular holiday spots along the coastline such as Fethiye, Kalkan and Gocek. Then there are the designer shopping boutiques which are regularly springing up along the coast.
As far as sailing is concerned Didim boasts Turkey's largest marina while the new marina at Kas is having a wide-ranging influence on properties' prices in the area. Bodrum, of course, has always appealed to the wealthy and famous thanks to its top class yachting facilities and upmarket boutiques and restaurants – as well as the atmospheric 15th century castle – however, it is now facing stiff competition from newer nearby resorts.
Oceanwide Properties MD Suleyman Akbay, who operates from Fethiye, Side, Antalya and Istanbul, confirmed he had noted growing interest in upmarket Turkey property in coastal regions, particularly in locations which would appeal to the sailing fraternity.
The company already has a new build property valued at more than £1 million on its books which comes with its own private stretch of beach and, in fact, its own private island.
Located on Knights Island in the Gulf of Fethiye, the stylish six bedroom villa is a mere 40 km away from Dalaman Airport. This makes the property, which is spread over four floors, perfect for international travellers and sailors alike.
Mr. Akbay said: "There is no doubt that many Turkish coastal regions are attracting investors who, in the past, would never have considered investing there. They would have looked towards more upmarket European resorts instead, or gone for Bodrum. Now their choice has expanded quite considerably.
"At Oceanwide Properties Turkey we also have a luxury villa in Kas, not far from the Marina while Kalkan is proving particularly popular for the upmarket set. In terms of foreign nationals investing in property in Turkey, Russian, German and UK citizens are still at the top of the league, while relaxed legal restrictions has meant there has also been a number of Middle Eastern property investors looking to claim a patch or two of Turkish real estate."
Oceanwide Properties operate in both Turkey and London and have a multi-lingual team marketing and selling Turkey property for holiday rental investment and retirement purposes. By far their largest market is the UK but clients also include both European and American investors. The current favourable rate for foreign investors has also boosted the popularity of property in the region.
For more information see Oceanwideproperties.co.uk.