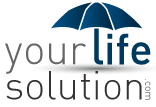 Chicago, IL (PRWEB) April 30, 2014
YourLifeSolution.com, a service which allows consumers to compare life insurance rates entirely online, is today naming Sagicor Life Insurance Company as the best carrier for life insurance that does not require a lab exam for approval. "Although YourLifeSolution.com doesn't yet quote Sagicor online, when submissions are reviewed by me, I always recommend Sagicor Life Insurance Company when the rate is nearly the same as the best option shown. In many cases it's only a dollar or two more than the best fully underwritten option that requires a lab exam", said Eric Smith, the founder and independent life insurance agent of YourLifeSolution.com.
YourLifeSolution.com intends to add a second life insurance quote engine, one that explicitly quotes no exam life insurance options, to their site before the end of summer. "It would be extremely helpful to consumers who are absolutely dead set against completing a lab exam", said Eric Smith.
YourLifeSolution.com encourages consumers to research what permanent and term life insurance coverage costs by visiting YourLifeSolution.com. Information can also be obtained by phone at 888.374.2764.