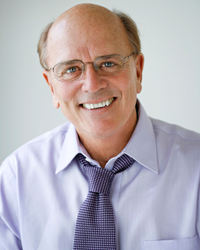 Incentives can't be offered in a way that discriminates against employees who can't meet a certain wellness program goal, and that's where we can help.
San Diego, California (PRWEB) May 01, 2014
Cognitive behavioral change expert Lou Ryan, founder and CEO of SelfHelpWorks, reports that sales inquiries regarding the behavioral change company's health-related online courses have increased sharply in recent months. Ryan says a significant contributor to the increase is the 'reasonable alternative standard' required by the Affordable Care Act for wellness program incentives offered by group health plans.
"One of the ACA strategies for improving health and controlling healthcare spending was to create new incentives that promote [employer wellness programs and encourage a healthier workplace," said Ryan. "These incentives can be hefty – up to 30 percent of the cost of medical coverage (or up to 50 percent in the case of tobacco cessation programs) – and they come in many different forms. But they can't be offered in a way that discriminates against employees who can't meet a certain wellness program goal, and that's where we can help."
Ryan went on to explain. "Let's say your wellness program offers a reward to all employees who participate in a 5K run/walk … or perhaps who achieve a certain weight-related goal. But what about someone who has a medical condition and it's either too difficult or medically risky for them to take part or meet the goal? They must also be given a chance to qualify for the reward, even though they can't meet the specified health-related standard. That's when reasonable alternatives such as our online behavior change courses come into play. Of course, an added benefit of our courses is that they aren't simply educational – they are designed to result in sustained behavior transformation."
SelfHelpWorks offers evidence-based multimedia online training courses that empower participants to deactivate the emotional response mechanism that causes unhealthy behaviors related to food, tobacco, alcohol and stress, as well as courses for fitness and diabetes management. The courses employ a unique cognitive approach that does not require participants to use willpower, and based on the evidence they work well. For example, a large wellness program that offers the SelfHelpWorks courses compared the annual Health Risk Assessment scores of 250,000-plus members. 33 percent of those who took SelfHelpWorks' smoking cessation course reported that they had quit smoking, and 62 percent of those considered obese who took the food/weight management program reduced their Body Mass Index (BMI), with an average 12% reduction in BMI.
A sampling of course tutorial videos and sample sessions can be found online, and further information can be found on the company website at SelfHelpWorks.com.
ABOUT SELFHELPWORKS, INC.
SelfHelpWorks delivers evidence-based digital health coaching courses designed to produce permanent results in areas such as weight loss, exercise, alcohol management, tobacco cessation and stress management. Whereas other online coaching courses typically provide education, SelfHelpWorks' time-tested Structured Cognitive Behavioral Training approach produces genuine transformation. Since 1979 SelfHelpWorks founder Lou Ryan's courses and process have been licensed by insurance companies, government agencies, major hospitals and corporations nationwide. Now, thanks to modern technology, all of the SelfHelpWorks courses are delivered conveniently and affordably via the Internet so that virtually anyone can take advantage of them.