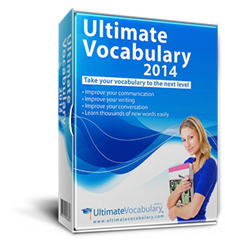 College is in many ways very different from high school, and often much more challenging.
New York City, NY (PRWEB) April 30, 2014
What are the top college skills students need to master before getting to college? eReflect, software developer of Ultimate Vocabulary™, took on this topic recently, and shares its top 10 skills. From time and stress management to computer literacy and note-taking skills, the post informs students about the most essential skills and abilities that will come in handy in college.
eReflect does more than help people improve vocabulary with its vocabulary builder software, In its post, "10 Skills High School Students Must Have To Prepare Themselves for College Life," the company focuses on other skills college-going students need to master, such as time management. Time management skills ensure students can tackle assignments and other responsibilities within their allocated schedule and can always meet deadlines without having to stress about them.
A skill related to time management is stress management. College is in many ways very different from high school, and often much more challenging. That's why it is essential for students to have strong stress management skills to avoid putting their health at risk. eReflect and Ultimate Vocabulary™, the software helping people increase vocabulary knowledge, advises high school students to adopt health-promoting habits and stick to a lifestyle that helps them release stress.
Note-taking is another skill the Ultimate Vocabulary™ guest post at the ValedictorianGuide.com website names a Top 10 skill. Without proper note-taking skills, a student can neither take intelligible and study-boosting notes nor perform well on their exams. Effective note-taking strategies can be easily learned, however, and they allow students to efficiently take notes in order to make their studying easier.
Other skills eReflect recommends for students starting off to college are computer literacy, note-reviewing, and critical thinking skills. eReflect reassures students that if they prepare in advance for college, it will then be a fruitful period of their lives, full of experiences and new knowledge. With these skills, students will be able to tackle their academic responsibilities well and excel at what they choose to study.
***********
For more information on how you can benefit from Ultimate Vocabulary, please visit its official website, http://www.ultimatevocabulary.com.
About Ultimate Vocabulary™
Ultimate Vocabulary provides a proven and powerful platform, built to improve anyone's vocabulary.
The interactive self-improvement system provides more learning tools than any other program on the market, as well as more information on words.
The Ultimate Vocabulary software provides each and every user with a personal computer tutor. Providing a step-by-step guide to learning a powerful vocabulary, Ultimate Vocabulary is the learning tool everyone can benefit from.
Of course, the software is also backed by eReflect's iron-clad money back guarantee.