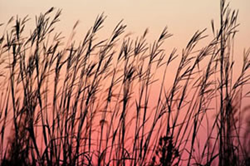 Wichita, KS (PRWEB) May 01, 2014
Few companies feature tours to the Tall-grass, Short-grass, and Mid-grass prairies so much a part of our nation's history. Two senior guides for Naturalist Journeys , a top rated birding and wildlife tour company, describe themselves as infatuated with the ecosystem, perhaps one of the most uniquely American. At the urging of company owner, Peg Abbott, they designed and co-lead a Naturalist Journeys Kansas Prairie trip entitled "America's Heartland." Scheduled for this fall, Ed and Sil Pembleton want participants to have the opportunity to see, first-hand, the tall and mixed grass prairies that pioneer families passed through as they made their ways west. While most of these lands were converted to farmland, the National Park Service, Nature Conservancy and state and private reserves hold tracts that have never experienced the plow. In September, grasses have attained their full height, and the passage of wetland-associated birds through places like Cheyenne Bottoms and Quivira National Wildlife Refuge in massive numbers puts Kansas on the map as having Wetlands of International Importance.
Naturalist Journeys' week-long tour, September 14-20, starts in Wichita, Kansas, travels to Great Bend, and ends in the Swedish town of Lindsborg near the Flint Hills. Participants can experience scenic drives, wildlife, birding and nature interpretation by expert guides and an optional night "Owl Prowl." Fanciful rock formations at Mushroom Rock State Park are also featured. In sixteen years of running tours, Naturalist Journeys values its emphasis on promoting places of ecological significance that few other companies highlight. One recent participant wrote a glowing report for her local paper that she called "A Bucket List Prairie", and stated, "Kansas isn't what you think it is." Participants can experience environments that few venture to. Away from crowds and accompanied by experts, participants can experience the prairie in a way that few can imagine. Company owner Peg Abbott says, "I've always loved long horizons, landscapes of the imagination that suggest the infinite as normal. To have that landscape be interpreted by experts who know and love it, and spend significant portions of their lives to learn it, would be a treat for me, something I'd sign up for." That is saying a lot for someone who's traveled to seven continents. It gives new meaning to the phrase, "See America First".
This tour visits the Flint Hills, Cheyenne Bottoms, Quivira National Wildlife Refuge, Maxwell Game Wildlife Refuge, and more. Tour leaders Ed and Sil Pembleton are "deeply rooted" in prairie ecosystems. They lived in the Kansas Flint Hills for nearly a decade and were intimately involved in studying and protecting prairie resources. Ed worked for National Audubon's regional office, which was leading efforts in both Kansas and Oklahoma to protect prairies as part of the National Park system. Sil developed interpretative materials for visitors to Kansas State University's Konza Prairie Long Term Ecological Research Area and helped lead the successful campaign to save Cheyenne Bottoms. They led field trips to explore prairie habitats in both states and enjoyed the opportunities to introduce people to these complex, subtle and yet spectacular ecosystems.
About the Tallgrass Prairie
The region of tallgrass prairie exists on limestone and chert geology that defied use of the plow, favoring a grass and ranching agriculture that led to preservation of large expanses of prairie. This rock foundation also provided a rich cultural and architectural heritage gave rise to settlement, today seen as small towns of America's Heartland. From stone fences to elegant homes, barns and courthouses, the native stone and hard work required to work the land solidified history. Ecology influenced the great westward expansion of America that brought Norwegian, Irish, Swedish, and German settlers to the prairies.
About Naturalist Journeys
Naturalist Journeys is a nature-travel company based in Portal, Arizona. They strive to support ecotourism throughout the U.S. and beyond, through small-group guided journeys, often in cooperation with local non-profit groups and communities. Visit their website at http://www.naturalistjourneys.com or request a free brochure by email, info(at)naturalistjourneys(dot)com or calling, toll-free: 866-900-1146.