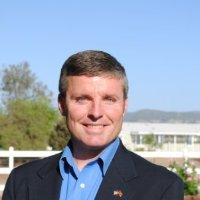 At the end of the day, it is all about jobs for our veterans!"
Murrieta, CA (PRWEB) April 30, 2014
Both companies invite Southern California veterans to apply for scholarships to the inaugural U.S. military veteran solar photovoltaic (PV) class May 12th through May 16th, 2014. The course will be taught by NABCEP-certified instructors, and, on the final day, the NABCEP Entry Level test will be proctored by Ambassador Energy. The value of each course and NABCEP Entry Level test is typically $1295.00, but will be offered to U.S. military veterans at no cost.
The Veteran Advantage's Chief Executive Officer and co-founder, Scott Duncan (LtCol USMC - Ret) spoke to the mission of TVA. "The program benefits veterans in many ways. First and foremost, TVA services are at absolutely no cost to military veterans. Our program also leads directly to employment opportunities after military service. I have recognized throughout the years that a large percentage of those leaving service will need employment right away, so that they don't become a member of the historically high unemployment rate of 18-24 year old veterans," he continued. "That is why the vocational training we provide is so crucial. A veteran earning a certification at the end of training is a big deal, as that will facilitate their best chances for employment. At TVA, we are working with employers in the solar industry, who understand the intrinsic value of hiring veterans. Our mission is to place them 'front and center' with these employers. At the end of the day, it is all about jobs for our veterans!"
Duncan says he is personally driven toward the TVA mission. "I served as a Marine for 21 years, am an Iraq combat veteran and former Battalion Commander. I know these Americans very well. What I find so incredible is that these young men and women grew up in the shadow of 9/11. They have watched a nation at war and have personally witnessed the flag-draped coffins of those service members who sacrificed all. Yet," he continued, "they continue to volunteer for service. They are my inspiration."
When asked how the solar industry will benefit from a veteran workforce, Duncan said, "In the next few years, solar PV is slated to quadruple in numbers. As an industry grows, jobs are created. Owners and operators within this growing industry are now faced with challenges, such as quality and continuity of workforce. These trained veterans will not only satisfy those challenges, but will also provide leadership, integrity, critical thinking skills and dependability. And that's just the tip of the iceberg! Surveys reflect, hands down, that Americans trust the military profession above all others, so who better than them to supply the growing workforce demand in solar!"
Veterans and soon-to-be veterans are encouraged to apply at The Veteran Advantage.
About Ambassador Energy [AE]
AE has a three-pronged business model, which includes Ambassador Energy College Solar Training, the Ambassador Energy Agency Program and the installation arms, Ambassador Energy and Ambassador Solar. On staff are NABCEP Certified PV Installers, NABCEP Certified PV Technical Sales professionals [Fulgham/Kelso] and multiple NABCEP EL graduates. AE holds California licenses General Contractor B, C10 Electrician and C46 Renewable Energy. Ambassador Energy is IREC/ISPQ accredited. AE Agencies are nationwide. Ambassador Energy installs residential and commercial PV systems throughout California and the US.
About The Veteran Advantage [TVA]
TVA is a non-profit organization, focused on helping military veterans (Active/Guard & Reserve) obtain careers in the renewable energy sector by recruiting, training and placing, at no cost to the veteran. Leadership, integrity and commitment are core values of the military veteran. These traits define "the veteran advantage"; an advantage that provides renewable energy businesses the edge and continuity of workforce required to meet today's challenges.