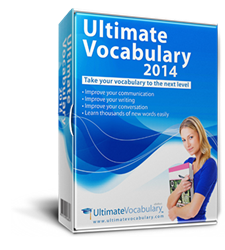 With good preparation, high school students can make their transition to college both smooth and the first step to a successful career.
New York City, NY (PRWEB) May 04, 2014
Ultimate Vocabulary™ creator eReflect has published a college-going guide with essential skills high schoolers need in order to have a smooth transition from high school to college. From advanced studying skills to mastering the art of self-discipline, eReflect offers a comprehensive skills guide at the Skills You Need website.
Although a fervent champion of vocabulary building and strong communication skills, eReflect doesn't fail to note the importance of essential college skills such as time management and self-discipline. In the latest post by eReflect at Skills You Need, the company lists and explains the top college skills for high-school students, of which vocabulary is only one. Mastering these skills before heading to college will help a student make the transition without problems, and the overall academic performance of that student later will be significantly better. While vocabulary improvement is equally important as any other college skill, the company chose to focus on advanced study skills, time management, and motivation.
eReflect explains how advanced study skills are an essential tool that every student going to college needs to have and know how to use. Note-taking, text analyzing, and critical thinking are skills many high school students already have, but those who feel there's room for improvement can focus on boosting their study skills so that they can save time and make their life easier once in college.
Self-discipline and motivation are two skills that underlie many of the others, eReflect emphasizes. Students that exhibit these are more likely to be successful at college because they provide guidance and a constant source of momentum and perseverance to achieve academic goals.
Note-taking may not be a new skill, admits eReflect, but it is still something that anyone headed to college needs to work on improving. Note-taking takes up the majority of class activity for college students, since most classes and lectures are based on verbal transmission of information. Students with efficient note-taking skills take legible, accurate notes which help them in their studying and later review, which leads to better scores on exams and other assignments. Although seemingly simple, note-taking is a complex skill, and eReflect advises students to master it before their first college class.
With good preparation, high school students can make their transition to college both smooth and the first step to a successful career.
***********
For more information on how you can benefit from Ultimate Vocabulary, please visit its official website, http://www.ultimatevocabulary.com.
About Ultimate Vocabulary™
Ultimate Vocabulary provides a proven and powerful platform, built to improve anyone's vocabulary.
The interactive self-improvement system provides more learning tools than any other program on the market, as well as more information on words.
The Ultimate Vocabulary software provides each and every user with a personal computer tutor. Providing a step-by-step guide to learning a powerful vocabulary, Ultimate Vocabulary is the learning tool everyone can benefit from.
Of course, the software is also backed by eReflect's iron-clad money back guarantee.