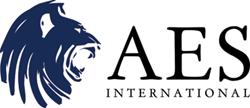 It is now critical that expats with UK pension schemes understand what this means for the future of the QROPS
(PRWEB UK) 30 April 2014
With the 2014 Budget essentially throwing away the rule book associated with the way pension benefits have to be taken, it is now critical that expats with UK pension schemes understand what this means for the future of the Qualifying Recognised Overseas Pension Scheme (QROPS) and whether this is still the right road for them.
To see the full changes Click Here
It's thought that annuity providers make perhaps 20–25% profit on their products, so after much research, the UK is following other countries and allowing people to have the freedom of choice to use their pension fund much more as they wish. This is indeed a radical change, throwing away a rule which has been broadly in place since 1921.
The changes will mean that UK residents are certainly better off, as they are going to have far greater freedom of choice in terms of how they provide their benefits at retirement age. If anybody is worse off, it's potentially members of Defined Benefit schemes who (it seems very likely) will not have this flexibility, and potentially, those who have Deferred Benefits in public sector pension schemes; the National Health Service scheme and Teachers Pension Scheme for example. It seems overwhelmingly probable that members of these will not be allowed to transfer out to a defined contribution scheme, with effect from April next year.
CEO Sam Instone commented, "The benefits of a QROPS for the expat community, in particular regarding tax certainty, still outweigh the potential changes afoot and perhaps more than ever, the time to act and seek specialist advice is now."
AES International is offering clients who believe they may be affected by the recent changes, a complimentary review of their pension arrangements or the chance to simply ask, "What is a QROPS?". AES is an FCA authorised UK pension specialist who uses UK-qualified independent financial advisors and who specialises in the complexities of retirement planning, pensions, QROPS and SIPPS.
Press Notes About AES International
AES is a multi-award winning global financial services company that has been recognised by the Sunday Times Virgin Fast Track 100 as the fastest-growing UK financial services business. AES has also been awarded Investors in People Champion status, joining the top 1% of all IIP-accredited businesses.
'AES International' is the trading style of a multi-award winning financial services group that is licensed for investment and insurance business in over 34 jurisdictions worldwide. The company's approach is strongly differentiated from its peers. As multi-award winning independent specialists with a global perspective, AES seeks to export UK best practice into the international marketplace, focusing on quality; both in terms of the advisers they recruit and the service they provide. Their values-driven approach is reflected in their unique Partnership Charter, which brings peace of mind and security to partners and clients alike.
AES International seeks to bring positive change to international financial services and specialises in multi-jurisdictional, cross border, inpatriate, expatriate, and non-domiciled insurance and investment services. This means they deliver professional services to international private client advisers, wealth managers, and other financial services firms who serve internationally mobile professionals, offshore clients/trusts and the expatriate sector. The firm delivers three market leading 'value propositions' to those intermediaries and businesses with whom they partner. These enable their partners and agents to help their respective clients understand, build and protect their assets.
Visit AES International at http://www.AESinternational.com