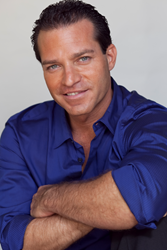 We would love to become an integral part of Bloomberg and Gates' antismoking mission; what we've develop can make a major difference in their antismoking efforts.
Los Angeles, CA (PRWEB) June 16, 2014
Freedom Laser Therapy founder Craig Nabat, inventor of the new Freedom Quit Smoking System-America's nicotine-free and natural way to quit smoking is driven to join Bloomberg and Gates' anti-smoking battle. Nabat, a nicotine addiction expert and former smoker has been assisting thousands of smokers for the past 11 years with permanently stopping smoking at his Los Angeles, California based Freedom Laser Therapy clinic. Craig has conviction that his new home-use, all-natural, nicotine-free, Freedom Quit Smoking System can assist these two industry giants, in achieving their goal of freeing the world from the harmful effects of smoking. Nabat utilizes Freedom's blog to make the pledge of donating $50,000 worth of Freedom Quit Smoking System kits for Bloomberg and Gates' anti-smoking efforts. Craig and the Freedom Laser Therapy team desire to become a constant contributor of these home use smoking cessation kits for their praiseworthy anti-smoking fight.
Bloomberg and Gates have been working together since 2009 toward the implementation of proven interventions to reduce tobacco use and save lives across the globe. The billionaires' have a clear objective of "helping free the world from the most deadly preventable disease affecting it today," as expressed in the website gatesfoundation.org and their policy for tobacco control. The Challenge: "Tobacco use is the world's leading cause of preventable death. Each year, nearly 6.3 million people die prematurely from tobacco-related diseases—more than from AIDS, tuberculosis, and malaria combined. If current trends continue, tobacco will cause 8 million deaths a year by 2030—80 percent of them in developing countries." Their goal: "To reduce tobacco-related death and disease in developing countries by preventing the initiation of new smokers, decreasing overall tobacco use, and reducing exposure to secondhand smoke."
Freedom Laser Therapy President, Craig Nabat, has a similar objective as Bloomberg and Gates, his day-to-day concentration is assisting freeing current smokers from the physical and psychological addiction to nicotine. Freedom's latest tool for helping accomplish this goal is the development of the new Freedom Quit Smoking System for-home-use, a drug-free method to overcome nicotine addiction. For over a decade, at Freedom Laser Therapy's clinic, innovative behavioral modification techniques have been used to help people quit and a pain free low-level laser has been used to alleviate symptoms of nicotine withdrawal. Now a wearable headset equipped with light therapy and tranquil music has been developed for Freedom's home use quit smoking system. The patented Freedom Relaxation Headset uses auricular therapy and tranquil music technologies to assist the smoker by helping them relax for 12 minute sessions, which aid in combating symptoms associated with quitting smoking. A homeopathic nicotine control spray is provided to temporarily reduce cravings, and an audio therapy CD comes with the system to teach new behavioral techniques on how to overcome the psychological aspects of nicotine addiction; additional quit smoking support tools are also included to ensure the smoker stays quit. The Freedom System's 3rd party pilot research study showed 70% of the subjects quit using the 10 day quit smoking program.
Nabat states, although "Mr. Bloomberg and Gates have made truly generous efforts as part of their respective foundations, their goal of freeing the world from the harmful grasp of tobacco through typically educational methods, could undoubtedly utilize the Freedom Quit Smoking System to break the chains of addicted smokers all over the world… I know what our team has developed can help them make a major difference."
About Freedom Laser Therapy
Freedom Laser Therapy, established in 2003, a Los Angeles-based nicotine addiction clinic has helped change the lives of thousands of smokers. After years of research and development, the company has launched the innovative "Freedom Quit Smoking System" http://freedomquitsmoking.com/, its convenient 10-day, home use, all natural and nicotine free way to quit smoking was invented to help Americans across the country and the globe to break free from this deadly addiction and promote healthier lifestyles.