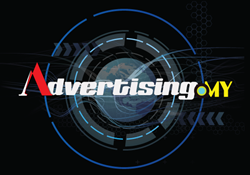 For a limited time only, new members of the new portal is offering discount vouchers for apartment stays at Cameron Highlands.
(PRWEB) May 01, 2014
In the new Malaysia travel portal, Advertising.my will be offering a broad range of related services which will offer more travel-related resources. Visitors and travelers will now benefit more by visiting the portal prior to coming to Malaysia.
To offer better products and services, the new portal will be sponsored by exclusive partner 4D Malaysia, the leading 4D portal in the country. Through 4D.com.my, the travel portal will offer more events and contests for visitors to the site, ensuring a vibrant and dynamic online community here.
As the premier travel portal for Malaysia, the new site will include information on all the top travel destinations in the country. This is where visitors can now find out about all the attractions in the locations like Cameron Highlands, Langkawi Island, Kuantan and many more.
The new travel portal is timely launched in conjunction with the Visit Malaysia Year 2014. Apart from that, Malaysia has, through its Cuti-Cuti 1Malaysia attracted millions of tourists to the country each year, making the travel industry one of the highest income-earner for the country.
As such, the Cuti-Cuti Malaysia destinations will include the most important information and resources like accommodation, top places to visit, food and restaurants, shopping and transportation, among others. Apart from that, travel guides, advice and related tips are provided as well. This is an important resource for travelers where they will be guided on what to wear, what to bring and what to expect when travelling around Malaysia.
Where necessary, visitors will be able to make reservations for rooms and restaurants. Reviews on these services are provided while comprehensive guides on the best places to stay and best eateries are provided as well.
Apart from streaming relevant information, the new Malaysian travel portal will occasionally include contests and online events to attract more visitors. This will be carried out in collaboration with exclusive partners of Advertising.my.
For a limited time only, new members of the new portal is offering discount vouchers for apartment stays at Cameron Highlands. This offer is available for a limited time only where visitors can download the vouchers and use them when they visit Cameron Highlands and enjoy exclusive discounts at the apartments.
Meanwhile, the new travel portal will provide a host of related services. There will be a segment on jobs with the Malaysian government. Here, eligible applicants can apply for jobs through the Public Service Commission which is sanctioned to oversee recruitment of jobs for the government. Available vacancies in ministries, government agencies and departments as well as government-linked companies will be advertised here with constant updates and latest information from time-to-time.
Those who would like to apply for the Malaysian government jobs advertised can read through the guide provided here. This is an important feature as there are specific instructions and procedures involved when applying for jobs. Applicants can learn about the process, the documents needed for application as well as the requirements like academic qualifications and working experience. From there, they can then learn about how related processes like how to attend interviews, how to answer questions and the type of attire to wear, among others.
The job section of the new site will be ideal for local applicants while foreigners can browse through on how to apply for jobs as well because it will involve a separate procedure. This will include information on eligibility, application for work permits in Malaysia covering the costs, procedures and duration and other related issues.
Another exciting feature for the new travel portal is collaboration with domains.com.my where there will be free web hosting and domain names service. Anyone who would like to get their own website domain can now apply through domains.com.my after registration through an easy-to-complete procedure.
Through Domains.com.my, businesses and individuals can now get their Mynic domain names which are very easy and convenient. Domains.com.my offers an easy-to-follow guide that provides the applicant the avenue to successfully obtain their domain address quickly and easily, without having to go through any hassle as done previously.