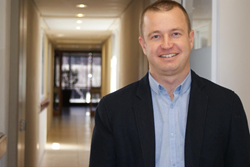 Visit us at Booth#3 at the APMP Bid & Proposal Conference, due to take place in Chicago from May 26 - 29, 2014
(PRWEB) May 05, 2014
Qorus Software, global provider of document automation and proposal solutions for Microsoft SharePoint and Microsoft Office, will be participating in APMP's annual Bid & Proposal Conference, due to take place in Chicago from May 26 - 29, 2014.
Created in 1989, APMP is the association of record for bid, proposal, business development, capture, and graphics professionals. It is the worldwide authority, and leading resource, for professional people whose job it is to win business through proposals, bids, tenders and presentations. Their annual conference attracts people from all over the world, and from all industries, keen to learn more about what it takes to create a winning proposal.
CEO of Qorus Software, Ray Meiring, said that he was excited to be participating in this year's conference. "This is our second visit to APMP's Bid & Proposal conference in the USA and the energy at the event is exhilarating. It gives us a great opportunity to interact with prospects and customers and to deepen our understanding of their pain points, while at the same time we're able to draw on so much expertise."
"What is particularly pleasing for us is to get the feedback from our customers on how they are using our product, Qorus Breeze Proposals, to gain a competitive advantage for their business."
As the competitive pressure to win business continues to increase, so does the demand for intelligent and sophisticated document automation that accelerates complex document production without losing quality or personalization.
Lee Child, Chief Business Development Officer adds that "Qorus Breeze Proposals was created as a solution to a specific client challenge that we were presented with. It was proving incredibly time consuming and onerous for the client to put together a proposal of a high professional standard, yet he knew that speed was key to winning certain jobs. We created QBP to answer that challenge. It greatly improves collaboration between colleagues, acts as a central repository for large amounts of content and allows for easy branding which gives the finished document a very professional look. "
Meiring will be attending the conference to present Qorus Breeze Proposals along with Child, and other team members. They will be happy to answer any questions about QBP and will be on hand to demonstrate the power of the product.
Qorus Software will be available at Booth #3 for the duration of the conference. Also for more information on the event, please visit http://www.apmp.org/?page=2014ConferenceHome
------ ends ------
About Qorus Software
Qorus Software is a global provider of document automation solutions for Microsoft Office and SharePoint. We help organizations to significantly reduce the cost, time and effort required to generate highly complex customized documents while improving quality, adherence to brand principles and consistency in style and formatting.
Qorus Software can be used across all departments of your organization to generate documents such as sales proposals, legal contracts, group policies, employee or customer welcome kits, presentations, financial, compliance and advisory reports to name but a few. Organizations use Qorus Software to help reduce human error and formatting issues, improve accuracy of content and adherence to corporate guidelines, and ensure consistency in branding and style in a fraction of the time!
Qorus Software offers one solution for all of your organization's high end, on-demand document generation needs.
The Qorus Software flagship product, Qorus DocGeneration, works within SharePoint to automate the generation and customization of business documents - specifically financial and analyst reports, contracts, policy documents, sales proposals and presentations - by dynamically merging Microsoft Word and PowerPoint templates with live data and content stored in SharePoint, CRM and other enterprise systems.
The company also offers a Sales Proposal Automation and RFP Collaboration solution called Qorus Breeze Proposals. The solution is built on the proven Qorus DocGeneration framework and adds specific sales process functionality to this robust framework, such as RFP (Request for Proposal) collaboration features, a content library, an innovative "shopping basket" for building customized proposals from approved, re-usable sales content, and a social widget that enables users to suggest good content for inclusion in the content library and for future re-use.
Qorus Software is a Microsoft Partner with a Gold Competency in Application Development, customers span industries such as financial services, legal, insurance, telecommunications and IT companies. Qorus Software have offices in the USA, UK and South Africa.
Generate better documents and presentations faster! Visit our website to schedule a demo or contact us for more information.
For more information:
Senior VP of Marketing
hthompson(at)qorusdocs(dot)com