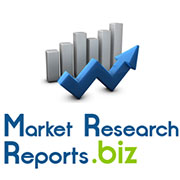 China Financial Leasing Industry Report, 2014
(PRWEB) May 01, 2014
Since 2013, China's financial leasing industry has continued to maintain rapid growth, with total turnover reaching approximately RMB2.35 trillion as of the end of March 2014, an increase of RMB250 billion from RMB2.1 trillion at the end of December 2013. The number of enterprises totaled 1,137, an increase of 111 ones compared with 1,026 at the end of 2013. Among them, the number of foreign leasing companies grew faster, with the total number amounting to 990, an increase of around 110.
Browse Full Report With TOC: http://www.marketresearchreports.biz/analysis-details/china-financial-leasing-industry-report-2014
In terms of leasing business penetration of key application areas, financial lease presented the highest penetration rate in construction machinery industry, at nearly 16%, which was mainly because that machinery manufacturers were leasing companies and a larger portion of professional leasing companies were involved and therefore had remarkable financial advantages. In 2013, financial leasing turnover from engineering machinery exceeded RMB100 billion.
What comes next is the financial leasing of aviation industry, whose leasing business penetration stood at roughly 10%. With capital advantages, banking leasing companies had a good performance in this field. Take ICBC Leasing for example. As of the end of 2013, the company's aircraft leasing assets exceeded RMB40 billion, with the airplanes delivered 151, surpassing CDB Leasing as the company with largest aircraft leasing asset value Since 2013, medical device and automotive financial leasing industries with lower leasing business penetration have grown at the fastest pace, which is mainly because of the vigorous development of this industry and the involvement of professional leasing companies. Since its layout in medical industry in 2001, Far East Horizon had operated a total of nearly 3,500 financial leasing projects in medical industry by the end of June 2013.
To Downlaod Full Report With TOC: http://www.marketresearchreports.biz/sample/sample/196192
And what about automotive financial leasing industry? Not only professional financial leasing companies, but also financial leasing companies-mainly including banks, car makers and dealers were involved in this field. As of the end of 2013, CDB Leasing, one of banking financial leasing companies, had cooperated with some car makers that cover first and second-class commercial vehicles, with the leasing business transaction volume from commercial vehicles reaching RMB10.3 billion and business volume from leasing approximately RMB4.4 billion. Furthermore, the number of vehicles involved exceeded 30,000 units, and the number of leaseholders was close to 9,000.
Table of Content
1. Overview of Financial Leasing Industry
1.1 Definition and Characteristics
1.2 Business Forms and Applications
2. Operating Environment of China Financial Leasing Industry
2.1 Policy Environment
2.2 Economic Environment
2.2.1 Economy Growth Slows down
2.2.2 Fixed Asset Investment Growth Retreats
2.3 Social Environment
To Read More Reports With TOC:
http://www.marketresearchreports.biz/analysis/196192
3. Operation of China Financial Leasing Industry
3.1 Number of Enterprises
3.1.1 Type
3.1.2 Quantity
3.2 Business Volume
3.3 Registered Capital
3.3.1 Financial Leasing Enterprises
4. Key Fields of China Financial Leasing Industry
4.1 Financial Leasing of Aviation Industry
4.1.1 Development of Air Transport Industry
4.1.2 Leasing Type
4.1.3 Market Development
4.1.4 Market Competition
4.1.5 Major Aircraft Leasing Enterprises
5. Key Financial Leasing Enterprises in China
5.1 ICBC Financial Leasing Co. Ltd.
5.1.1 Profile
5.1.2 Operation
5.1.3 Financial Leasing Business
5.1.4 Aviation Leasing Business
5.1.5 Capital Increase
5.1.6 Set Foot in Offshore Equipment Leasing Business
5.2 CDB Financial Leasing Co. Ltd.
Latest Reports:
China Online Lending Industry Report, 2014
To Read More Reports With TOC: http://www.marketresearchreports.biz/analysis/192943
With the continuous expansion of scale, China's small and medium-sized enterprises are seeing rapid growth in capital requirements, but often shut out by large commercial banks on the grounds of unsound financial system, lack of pledged assets, etc.. Thus, a variety of private lending models have emerged, and online lending industry following the development of internet technology came into being.
Since the establishment of the first domestic peer-to-peer (P2P) unsecured online petty-sum lending platform – PaiPaiDAI in Shanghai in August 2007, China has experienced swelling online lending platform and market size. Based on statistical data, the number of online lending platforms grew from 50 in 2011 to 800 or so in 2013, accompanied by transaction size of about RMB100 billion in 2013.
To Download Full Report With TOC: http://www.marketresearchreports.biz/sample/sample/192943
However, some problems are also interlaced with the dramatic development. It is estimated that 71 platforms declared bankruptcy in 2013, including 54 in the fourth quarter alone. The industry characterizes "no threshold, no standard, no regulation" behind the prosperity, resulting in mess and chaos.
The steady progression of online lending industry in the future will depend on the introduction of relevant laws and regulations. There are no laws and regulations aiming specially at online lending in China as of March 2014.
Table of Content
1. Overview of Online Lending Industry
1.1 Introduction
1.2 Development History
1.3 Policy Environment
1.4 Comparison between Online Lending and Traditional Lending
2. Overview of China Online Lending Industry
2.1 Main Modes of Online Lending
2.1.1 Unsecured Online Lending Mode
2.1.2 Secured Online Lending Mode
2.1.3 Offline Mode
3. Regional Analysis of Online Lending
3.1 Platform Distribution
3.2 Turnover Distribution
4. Distribution of Lending Structure
4.1 Term Structure
4.2 Interest Rate Structure
5. Competition Pattern
5.1 Platform Quantity
5.2 Turnover Ranking
5.3 Popularity Ranking
China Automatic Fare Collection (AFC) System Industry Report, 2013
To Read More Reports With TOC: http://www.marketresearchreports.biz/analysis/191459
Automatic fare collection (AFC) system is widely used in urban rails and high-speed railways.
By the end of 2013, 19 Chinese cities had put 87 urban rail lines into operation with the operating mileage of 2,539 km, of which 56 lines, 1,788 km (70.42%) and 1,017 operating stations were contributed by top six cities - Beijing, Shanghai, Guangzhou, Shenzhen, Chongqing and Tianjin. In 2014, it is expected that 13 Chinese cities will launch new rail lines, with 403.5 km and 270 stations to be added.
China had opened 37 high-speed railways with the total operating mileage of 11,152 km as of the end of 2013. In 2014-2015, China will fulfill the construction of 12 new high-speed railways with the operating mileage of 8,887 km. The booming high-speed railways will boost the railway passenger transportation capacity and offer market opportunities for AFC system.
To Download Full Report With TOC: http://www.marketresearchreports.biz/sample/sample/191459
Chinese AFC system vendors include: GRG Banking Equipment, Potevio, Shanghai Huahong Jitong Smart System, Shandong New Beiyang Information Technology, China National Software & Service, Founder International, Shanghai Huateng Software Systems and Gaoxin Modern Intelligent System.
The AFC equipment and core modules produced by the Chinese AFC giant GRG Banking Equipment have been applied to more than thirty urban rail transportation and high-speed passenger railway lines in China. In H1 2013, GRG Banking Equipment won the bid for the Project of Banknote Change, Ticket & Card Sale and Recovery Modules in Ningbo and signed a contract about Changsha Metro Line 2 Project; meanwhile, its AFC revenue grew 98.47% year on year to RMB47.20 million.
About Us
Marketresearchreports.biz is the most comprehensive collection of market research reports. Marketresearchreports.biz services are especially designed to save time and money of our clients. We are a one stop solution for all your research needs, our main offerings are syndicated research reports, custom research, subscription access and consulting services. We serve all sizes and types of companies spanning across various industries.
Contact US:
Office: United States
State Tower
90 State Street, Suite 700
Albany, NY 12207
Tel: +1-518-618-1030
E: sales(at)marketresearchreports(dot)biz
Web: http://www.marketresearchreports.biz/