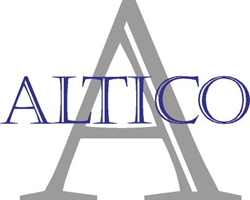 This year's theme is about how one extra degree can make all the difference for companies striving to take their businesses to the next level.
Marlborough, MA (PRWEB) May 02, 2014
Altico Advisors (http://www.AlticoAdvisors.com), an East region Microsoft partner and NetSuite provider, will be holding a Spring Summit for clients, prospective clients, and partners on May 7th at the Sheraton Hotel & Conference Center in Framingham, MA. Altico today released the final Summit agenda for that event, entitled "Take Your Business Above & Beyond with Altico Advisors."
This year's agenda is formed about the theme of how one extra degree can make all the difference for companies striving to take their businesses to the next level. Sessions include tips and tricks for Dynamics GP, Dynamics CRM and NetSuite users; applications that extend the power of Microsoft and NetSuite solutions; topics like network security and disaster recovery that apply to every business regardless of what platform they run on.
"I'm excited to actually be delivering one of the sessions at our conference this year," says Mike Kean, President. "My topic, 'Fueling the Future of Microsoft Dynamics GP,' will give me an opportunity to showcase Microsoft's long-term roadmap for their flagship business management solution, as well as a sneak peek at Dynamics GP 2015 which is scheduled for release in December. We're also pleased to have a full complement of NetSuite sessions, including 'Fueled by NetSuite: The Next Business Revolution Is Now!' It's all about the extra degree."
Altico team members will be presenting half of the 16 breakout sessions and sponsors will be presenting the other half. "It's a perfect mix," explains Marcia Nita Doron, Marketing Director. "Our Spring Summit attendees will have an opportunity to enjoy Altico-led and sponsor-led sessions throughout the day. The ever popular Hands-On-Lab staffed by senior members of the Altico team will also be available for drop-in guests from 11:00am to 4:00pm."
The Altico Advisors "Take Your Business Above & Beyond" Spring Summit will be a full-day event running from 8:30am to 5:00pm at the Sheraton Tara in Framingham, MA. The keynote address will be delivered by Sam Parker, a world-renowned speaker and author of the best-selling book 212: the extra degree™. Attendees will also be treated to breakfast, lunch, prizes, and a cocktail hour to round out the day. The final agenda and complete information are available at AlticoAdvisors.com/register.
About Altico Advisors
Headquartered in Massachusetts, Altico Advisors implements and supports business, financial, and customer management software solutions for mid-market enterprises, primarily throughout New England. In addition, Altico provides a wide variety of integration, consulting and advisory services, such as outsourced financial services, business and IT strategy alignment, software selection, and business analytics. Altico Advisors is a NetSuite Solution Provider and a Microsoft Gold Partner. Connect with Altico Advisors on their Web site at AlticoAdvisors.com.