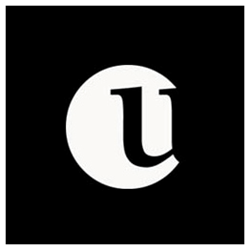 Miami, FL (PRWEB) May 01, 2014
Most everyone thinks their face shape is round. While it is a natural tendency to think that facial features are round, there are actually six basic facial shapes: oval, rectangle, round, square, heart, and triangle. It is important to find the right hairstyle for facial shapes because the goal is to create a pleasing shape to hide or soften flaws. There are multiple factors that go into choosing a great hairstyle such as hair texture, density, and lifestyle. These are great things to talk about with a hair stylist in addition to discussing facial shape. The professionals at U Style Salon are now offering more options for all facial shapes and hair textures.
U Style Day Spa Salon announces new haircut and style options to provide the perfect haircut for every type and texture of hair.
Fine hair. Because fine hair can lack volume, there are many ways in which body and volume can be added. These include correct cutting and shaping techniques, chemical wave or root lift applications, styling product aids and correct blow-drying and hot setting techniques. Fine hair can easily be changed and manipulated to a new look. Look for styles with minimum graduation such as bob cuts and wedges.
Medium hair. With medium texture hair, there is no need to worry about changing hair's texture too much. For less hair, razor styles are always an option. To thicken hair, blunt cutting and minimum graduation cuts should be applied.
Coarse hair. Coarse hair requires a style that lessens the bulk and weight that coarse hair produces. Stay away from heavy minimum-graduated styles and look at layer cuts, razor cuts, and hairstyles that lessen the thickness of hair.
Low density. There are many hairstyles that are perfect for low density hair. All hairstyles that are longer and heavier on top are ideal, making hair look thicker and hold its shape longer. Bob cuts and wedges can be modified to suit face shape
High density. Having lots of hair is not a problem. Reduce high density hair by using techniques like razor cutting or slicing. If hair is curly, chemical straightening will take away about half of hair's density.
U Style, a hair salon Aventura provider, offers various haircut and hair care options to provide satisfaction and the perfect cut to each and every customer.
About U Style Miami Salon Services:
Known for being the best hair salon in Miami, UStyle Day Spa Salon offers a number of beauty services which include hair treatments, manicures, pedicures, massages, and spray tans.
As the growing Miami day spa salon continues to expand their business, so have the types of services they can offer. For brides looking for an elegant, original hair style for their big day, UStyle is the bridal Miami choice.
The staff at UStyle is comprised of highly skilled, industry professionals in the areas of nail technicians, stylists, and aestheticians. Plus, for women seeking a ravishing cosmetic look, UStyle is the Miami beauty preferred choice.
In addition to their multitude of professional services, UStyle is the one-stop-shop for popular, high-end hair and skin products including Rene Furterer, Seri Expert, Moroccan Oil, Clarins Skin Care, and Clarins Make-up.
For more information about services and products UStyle has to offer, or to schedule a free conditioning treatment, contact their hair salons Miami office today by calling (305) 933-3341 or visit http://www.ustylesalon.com/contact/.