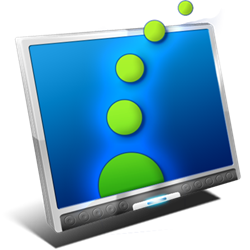 Obviously, we needed to come up with a simpler and more complete solution for our users, and thanks to lots of hard work from the Devolutions team , we developed RDM Jump.
Montreal,Quebec (PRWEB) May 01, 2014
The more than 200,000 IT pros in over 100 countries around the world who rely on Devolutions' flagship product Remote Desktop Manager (RDM) to centralize all of their remote connections, passwords and credentials, can now register for the new RDM Jump (beta) to significantly improve how they manage Jump Host sessions.
With RDM Jump (beta), users can manage Jump Host and internal machine sessions via a single data source, plus they can log all activity. This is a significant improvement from the previous manual solution, where users had to manage a second instance of RDM on the Jump Host via local xml and RDP -- a workaround that limited logging to the Jump Server, and not to the actual internal machine.
"Over the years, we've received many support requests from our global community of IT pros for Jump Server and Jump Host environments," commented Devolutions' founder and CEO David Hervieux. "Obviously, we needed to come up with a simpler and more complete solution for our users, and thanks to lots of hard work from the Devolutions team led by our CTO Stéfane Lavergne, we developed RDM Jump."
IT pros who want to be among the first external users to give RDM Jump (beta) a try can register now at http://jump.remotedesktopmanager.com/. Prospective registrants should note that they will need to install Microsoft .NET Framework 4 prior to launching the RDM Jump installer.
Added Mr. Hervieux: "We're always listening to our community, and the majority of our releases, updates and Add-ons are a direct result of their input via our forum, blog, email, social media properties, or in person at various events and conferences such as Microsoft TechEd, which is where we'll be exhibiting month. We can't wait to meet old and new friends and discover new ways to help IT teams and pros increase their efficiency, productivity and performance."
For more information or media inquiries, contact Maxime Trottier, Marketing Director, at (514) 360-3686 or mtrottier(at)devolutions(dot)net.
About Devolutions
Established in 2004, Devolutions is a Canadian-based company located near Montreal, Quebec. The firm currently has over 200,000 users in over 100 countries, and is on a mission to develop innovative enterprise software that helps users cost-effectively, simply and effectively achieve their network management, password management, credentials management and security goals. The firm is also committed to providing exceptional technical support, ensuring an excellent user experience that exceeds expectations, and delivering high performance with superior quality. The firm's current roster of solutions includes Remote Desktop Manager, Password Vault Manager, Remote Desktop Manager Online and Remote Desktop Manager Server.
Learn more at http://devolutions.net.