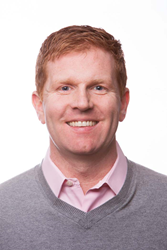 These developers bring a level of expertise and commitment to their positions that will enable USL to stay in the forefront of student housing
Marlton, NJ (PRWEB) May 01, 2014
University Student Living (USL), the comprehensive student housing company of The Michaels Organization, has named three new vice presidents to its development team: Tom George, Steve Hillebrand, and Kristina Vagen. In their roles as vice presidents, these developers will be primarily responsible for overseeing a growing number of on- and off-campus housing projects in USL's pipeline.
"We are delighted to welcome Tom and Steve to our team, and to announce that Kristina has been promoted from development officer to Vice President," said USL's President Joseph Coyle. "These developers bring a level of expertise and commitment to their positions that will enable USL to stay in the forefront of delivering innovative living concepts that address the needs of both students and Universities."
Tom George has been involved in the university real estate industry for more than a decade, working directly with university representatives, land owners, builders, and developers to develop and implement student housing programs nationally. Prior to joining USL, George was the Director of Development for Wilmorite, a New York-based real estate development company focused on building and operating student housing on and off-campus. Among his projects was the largest private on-campus mixed-use development in New York to date, at the Rochester Institute of Technology.
Steve Hillebrand comes to USL with 10 years of experience in residential and multifamily construction and development. Since 2008, he has been directly involved with nearly $300 million worth of delivered student housing assets, and has served in multiple capacities for a national student housing firm. In 2011, one of his projects was awarded the Student Housing Business Magazine's 2011 Innovator Award for Best New Development - Garden Style.
Kristina Vagen joined USL in 2013 as a development officer after serving in that same role at USL's sister company Michaels Development, where she was involved in all phases of a major revitalization effort in in Camden, NJ, transforming blighted and outdated public housing into modern, sustainable, mixed-income communities. She was promoted to Vice President of USL in December, and was recently named as a "Rising Star to Watch" by Student Housing Business magazine.
About University Student Living, LLC
University Student Living, LLC, focuses on building student housing communities, both on and off campus in partnership with Universities and in joint ventures with other private sector partners, which promote learning, collaboration, and wellness, with facilities that are sustainable, durable, and respectful of their surroundings. USL is the comprehensive student housing company of The Michaels Organization, a family of independent but integrated operating companies dedicated to excellence in affordable, mixed-finance, military, and student housing. With more than 100,000 residents and a development portfolio that exceeds $3.5 billion, The Michaels Organization has been a national leader in the residential real estate industry for more than 40 years. Visit http://www.UniversityStudentLiving.com for more information.