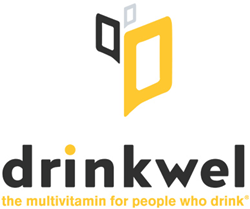 "They appreciate our work-hard-play-hard ethos and understand we're all about being healthy without compromising lifestyle."
Boston, MA (PRWEB) April 30, 2014
Game Plan Holdings, INC. (GPLHE), a direct-to-consumer nutritional supplement company sold exclusively through their online platform, has signed a partnership deal with Drinkwel, an established California based company that makes nutritional products specifically for individuals who drink alcohol.
"Our goal is to provide our customers with supplements that will make them happier and healthier," Game Plan CSO Brett Maloley said. "We have an amazing portfolio of products, but nothing to target this specific niche. Being healthy isn't black and white, it's about making smarter choices for your well-being, which is why Drinkwel is the perfect partner for us."
Drinkwel was created by two UC Berkeley graduates and formulated by two doctors, a PhD in Biomedical Science and a Doctor of Naturopathic Medicine. Their unique combination of ingredients replenishes nutrients, supports healthy liver function, and helps your body process alcohol induced toxins.
"Game Plan was an obvious partner for us, since they have the same dedication to quality of products and the customer," Drinkwel CEO Mike McAdams said. "They appreciate our work-hard-play-hard ethos and understand we're all about being healthy without compromising lifestyle."
About Game Plan
GPLH develops tools and products focused upon the intersection of three important market trends: proprietary nutritional supplements, exclusive networks of personal trainers and other fitness professionals, and proprietary technology. These tools allow our affiliate fitness professionals to coordinate fitness goals with our nutritional supplements at the key points of contact before, during, and after workouts and related consultations.
Forward Looking Statements
This release contains "forward-looking statements" that include information relating to future events and future financial and operating performance. The words "may," "would," "will," "expect," "estimate," "can," "believe," "potential" and similar expressions and variations thereof are intended to identify forward-looking statements. Forward-looking statements should not be read as a guarantee of future performance or results, and will not necessarily be accurate indications of the times at, or by, which that performance or those results will be achieved. Forward-looking statements are based on information available at the time they are made and/or management's good faith belief as of that time with respect to future events, and are subject to risks and uncertainties that could cause actual performance or results to differ materially from those expressed in or suggested by the forward-looking statements. Important factors that could cause these differences include, but are not limited to: fluctuations in demand for Game Plan's products, the introduction of new products, the Company's ability to maintain customer and strategic business relationships, the impact of competitive products and pricing, growth in targeted markets, the adequacy of the Company's liquidity and financial strength to support its growth, and other information that may be detailed from time-to-time in Game Plan's filings with the United States Securities and Exchange Commission. Game Plan doesn't undertake, and it specifically disclaims any obligation, to update any forward-looking statements to reflect occurrences, developments, events, or circumstances after the date of such statement.