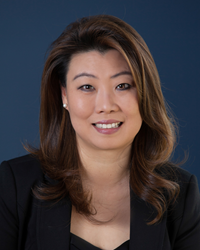 Malvern, PA (PRWEB) May 01, 2014
Meridian Bank has announced the promotion of Jina A. Kim to Senior Vice-President, Human Resources. Her responsibilities include leading Meridian's HR team and partnering with its C-level executives in talent management, employee engagement, organizational development, performance and culture management. Ms. Kim formerly was a Vice-President with the bank.
She previously served as the HR director for Gap International, Springfield PA and InterMedia Interactive Solutions, Philadelphia, PA. She also has extensive experience as an HR management consultant for a number of large multi-national and financial corporations. A graduate of Temple University, Ms. Kim holds a masters certificate in human resource management and a post graduate certificate in business management. She is a member of the Society for Human Resource Management (SHRM), Philadelphia SHRM and the Human Capital Institute. She resides in Chalfont, PA with her husband and son.
About Meridian Bank: Meridian Bank is a full service commercial bank serving Southeastern Pennsylvania. It offers a complete range of business banking, wealth management, commercial real estate and residential mortgage products and services, based on a philosophy of high-touch, personal service and innovative technology. Follow Meridian on Twitter: @MeridianBank.