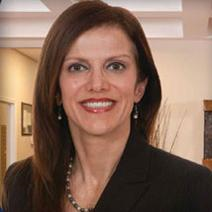 ...it humbles me that my clients have taken the time to express how happy they are with my work.
(PRWEB) April 30, 2014
Recently, criminal defense attorney of The Umansky Law Firm, Zahra Umansky, won the prestigious Avvo 'Clients' Choice' Award for her work - the study of law and criminal defense. The laws she discussed embodied the essence of the nation's development through many centuries.
In assessing the validity of her discussion, coming out of her own experience as a defense attorney, there are many important things to note down. For example, the company she is affiliated to, Avvo.com, is deemed a reliable resource for the client's interest in obtaining valuable legal advice. From the very beginning, Avvo has laid great emphasis on procedural safeguard created to assure justice. This noble ideal cannot be achieved without the hard work of the lawyers from Avvo.
Avvo has its own ground rules in assessing the credibility when it comes to attorney selection. It seeks to understand and suggest people to select lawyer with criteria such as years of experience, certification, career recognition and education in general. It assists its clients in evaluating these information and provides proper direction and guidance.
Avvo is derived from the Italian word "avvocato" which means answering legal questions.
Attorney Umansky, a long-time member of Avvo, represents the company in a proud manner. She says "I am honored to receive the Clients' Choice award. As a criminal lawyer I think it is important to communicate with my clients so they feel comfortable about the process."
According to Mrs. Umansky, "I am glad Avvo allows a platform for the consumer to rate and review lawyers and it humbles me that my clients have taken the time to express how happy they are with my work "
Her law firm is notably popular in giving free in-depth consultations to those in need. Coupled with Avvo, whose mission is to answer people's legal questions, they tend to the problems of individuals and find a comprehensive solution to solve them.
In a nutshell, to break from the past, and move on to the future, people need a good legal source which can provide the right personnel with the right attitude and Avvo is able to do that. Avvo's way of selecting legal professionals are powerful practices that other legal companies can use to spark their businesses.