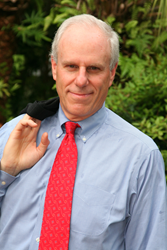 Our new product Portfolio Income Assurance through Simulation or PIAS changes the financial landscape for annuity buyers.
Miami, FL (PRWEB) May 06, 2014
Brightscape Investment Centers, Inc., a leader in financial innovation for wealth management, is pleased to announce that its new product Portfolio Income Assurance through Simulation or "PIAS" revolutionizes how retirees can obtain secure retirement income, thereby changing the financial landscape for annuity buyers. By simulating a portfolio's future outcomes, a probability can be determined that a level of income can be successfully provided over the course of a retirement period. Eric J. Weiss, CFP® and President of Brightscape, Investment Centers, Inc. notes "individuals vary in the degree of assurance they need to feel comfortable regarding the receipt of retirement income. For example, someone may feel comfortable with a 75% degree of assurance, while another person will insist on a 95% assurance level – and PIAS provides this flexibility."
People buying annuities get a guaranteed stream of income for the rest of their lives. For that they trade away control of their money. That is, they lose financial flexibility and give up any hope for growth of their capital. In addition, they lose the ability to pass any funds to their heirs.
"Many view this as an attractive bargain," says Mr. Weiss. He adds, "based upon my review of numerous annuity contracts, the perceived bargain comes at a steep price in terms of cost, lack of flexibility and inferior investment selections."
Mr. Weiss questions "what if cash could be withdrawn from a portfolio with a degree of assurance equal to that of an annuity without the negative attributes of an annuity? This would provide individuals with an assured stream of retirement income, yet people would still have control over their money with the attendant benefits that provides."
Annuities are sold based upon the promise of a company to pay. That level of assurance is in turn based upon the future financial capability of a single insurance company. Mr. Weiss adds, "rather than being dependent upon the future financial health of an insurance company, the level of assurance provided by our PIAS product is based upon mathematics and the laws of probability – a much safer alternative."
Potential annuity buyers should contact Eric Weiss, CFP® at Brightscape directly at 888-888-0967 or visit http://www.brightscape.com/articles/articles.asp for an example of how PIAS works.